*Bold = Winner*
*Italics = Finalist*
CULTURE
ART GALLERY
Albany Institute of History & Art
125 Washington Avenue, Albany
Founded in 1791, this museum is one of the oldest in the US, and it's our region's storehouse for 35,000 objects, from paintings and sculpture to clothing and furniture. The elegant gallery of Hudson River School paintings is a favorite with visitors. Regional artists are showcased, too.
Albany Center Gallery
488 Broadway, Suite 107, Albany
The Hyde Collection
161 Warren Street, Glens Falls
CHILDREN'S MUSEUM
CMOST (Children's Museum of Science & Technology)
250 Jordan Road, Troy
Live snakes, rabbits, owls and lizards, anyone? Toddlers, preschoolers and elementary school-age kids have fun in Dino Discovery, play with gravity on the Magnetic Ball Wall and create their own inventions using kid-sized tools in Tinker Space. Shhh! There's even a Sensory Science Room, a quiet and calming space.
miSci
(Museum of Innovation & Science)
15 Nott Terrace Heights, Schenectady
The Children's Museum at Saratoga
69 Caroline Street, Saratoga Springs
CONCERT HALL
Troy Savings Bank Music Hall
30 Second Street, Troy
Known for its exquisite acoustics, Troy Music Hall presents comedy shows, jazz, folk, classical and soul concerts by top musicians and entertainers from around the globe, plus regional favorites such as Albany Pro Musica and Troy Chromatics.
Saratoga Performing Arts Center
108 Avenue of the Pines, Saratoga Springs
Palace Theatre
19 Clinton Street, Albany
COUNTY FAIR
Altamont Fair
129 Grand Street, Altamont
From toddler to great grandpa, there's something for everyone at the Altamont fair, scheduled this summer from August 18 – 23. Kids can compete in the Power Wheels Demolition Derby, watch a dog show, or pie-eating contest and take a spin on a Ferris Wheel. Wine tasting? Farmers' market? Handmade gifts and souvenirs? Sure, it's got those, too.
Columbia County Fair
182 Hudson Avenue, Chatham
Saratoga County Fair
162 Prospect Street, Ballston Spa
MOVIE THEATER
Crandell Theatre
48 Main Street, Chatham
Pass the popcorn and break out the Skittles! The Crandell, which has been showing the best of Hollywood since 1926, wins our Bestie once again. Not only is it an architectural gem, but it's also run by a local nonprofit. The 12th annual Farm Film Fest is scheduled for March 15.
Scotia Cinema
117 Mohawk Street, Scotia
MUSEUM
New York State Museum
222 Madison Avenue, Albany
Turn back the clock and imagine what Albany was like 400 years ago. A new exhibit about Fort Orange, the settlement that would become New York's capital, tells the story with artifacts from archaeologists and paintings by Len Tantillo. There's also a permanent exhibit on the 9/11 terrorist attacks, and the top floor of the museum provides a bird's eye view of the city.
Albany Institute of History & Art
125 Washington Avenue, Albany
The Clark
225 South Street, Williamstown, MA
OUTDOOR SUMMER VENUE
Saratoga Performing Arts Center
108 Avenue of the Pines, Saratoga Springs
How can you not love SPAC? Pick your seat in the open-air amphitheater or on the lawn for the Philadelphia Orchestra, New York City Ballet or a rockin' bunch of concerts from Live Nation. After the show, enjoy a cocktail at the Jazz Bar in the Hall of Springs.
Park Playhouse in Washington Park
Madison Avenue at New Scotland Avenue, Albany
Tanglewood
297 West Street, Lenox, MA
SEASONAL EVENT
Albany Pro Musica
30 Second Street, Troy
The world-class chorus, in residence at Troy Savings Bank Music Hall, continues its 39th season with three more spring concerts. The Albany Symphony's American Music Festival, the concert series' finale, is scheduled for May 30 at Troy's Experimental Media and Performing Arts Center (EMPAC).
Saratoga Race Course
267 Union Avenue, Saratoga Springs
Night Terrors Haunted Farm
4193 Route 7, Schoharie
THEATER
Proctors
432 State Street, Schenectady
Meow! Andrew Lloyd Webber's Cats, a purr-fect musical for theater-goers of all ages, lands in Downtown Schenectady from the end of April to early May for a six-day run. Looking for some retro music? Before Cats, there's Summer: The Donna Summer Musical and Jimmy Buffett's Escape Margaritaville.
Mac-Haydn Theatre
1925 New York 203, Chatham
Troy Savings Bank Music Hall
30 Second Street, Troy
---
SERVICES
ANIMAL HOSPITAL
The Animal Hospital
2 Rocking Horse Lane, Slingerlands
Scaredy cats and jumpy dogs get extra TLC at The Animal Hospital, a perennial favorite of Capital Region Living's readership. Offering medical, surgical and dental care, the business was started by Dr. Ed Becker in 1974. When he retired, his daughter, veterinarian Lexi Becker, took over the business.
East Greenbush Animal Hospital
2 Springhurst Drive South, East Greenbush
Sand Creek Animal Hospital
130 Wolf Road, Albany
APPLIANCE STORE
Green's Appliance
1207 Central Avenue, Albany
Family-owned and operated, Green's is our 2020 winner in the Appliance Store category. Customers love the personal service. When it comes to appliances, furniture and mattresses, Green's knows its manufacturers—and offers the best to its customers.
Marcella's Appliance Center
560 Broadway, Schenectady
Market 32 Plaza – Shoppers World – 15 Park Avenue, Clifton Park
Earl B. Feiden Appliance
785 Route 9, Latham
1775 Route 9, Clifton Park
AUTO SERVICE
Broadway Auto Clinic
3 Wolfert Avenue, Menands
For more than two decades, Richard and Sandra Hameroff's Broadway Auto Clinic has been serving the Capital Region by repairing and inspecting foreign and domestic vehicles in its state-of-the-art facility. Broadway Auto even offers a free maintenance class for women.
Bethlehem Auto Service
62 Hannay Lane, Glenmont
Gochee's Garage Inc.
329 Delaware Avenue, Delmar
BANK
Pioneer Bank
Multiple Locations
Founded in 1889 in Troy, Pioneer Bank now has 22 offices and is the only mutual bank serving the Capital Region. Know a local nonprofit in need of a boost? The bank's Making Change Committee is comitted to supporting the youth in our community.
Trustco Bank
Multiple Locations
Berkshire Bank
Multiple Locations
CATERER
Mazzone Hospitality
743 Pierce Road, Clifton Park
You dream up the event, and Mazzone makes it happen, from a simple backyard party to an over-the-top wedding at venues such as the Canfield Casino, the Hall of Springs or Key Hall at Proctors. Talk about hospitality!
The Healthy Café Catering Co.
50 Yardboro Avenue, Albany
Nicole's Special Events & Catering
556 Delaware Avenue, Albany
CHEF
Ian Brower
Lost & Found Bar + Kitchen
942 Broadway, Albany
Here's a surefire way to get your mouth watering: At Lost & Found Bar + Kitchen, Chef Ian Brower's reinventing pub food, one dish at a time. With whimsical platings such as gnocchi mac n' cheese, cauliflower Reuben and octopus corndogs, Brower's menu has something for everybody.
Ric Orlando
New World Bistro Bar
300 Delaware Avenue, Albany
Jamie Ortiz
677 Prime
677 Broadway, Albany
CHIROPRACTOR
Dr. Tim Talmage
Delmar Chiropractic
204 Delaware Avenue, Delmar
A two-time Bestie winner, Dr. Tim Talmage has been working with patients since 1999 and says that the most important thing to consider as a chiropractor is what the patient sees as his or her health goals. That sounds like a winning formula to us.
Dr. Lee Masterson
Delmar Chiropractic
204 Delaware Avenue, Delmar
Dr. Timothy Kelly
East Greenbush Chiropractic
569 Columbia Turnpike, East Greenbush
CREDIT UNION
CAP COM Federal Credit Union
Multiple Locations
CAP COM, the second largest credit union in the Capital Region, offers affordable financial services and friendly, one-on-one support. Because CAP COM is locally owned by its members, it's truly at your service.
SEFCU
Multiple Locations
Sunmark Federal Credit Union
Multiple Locations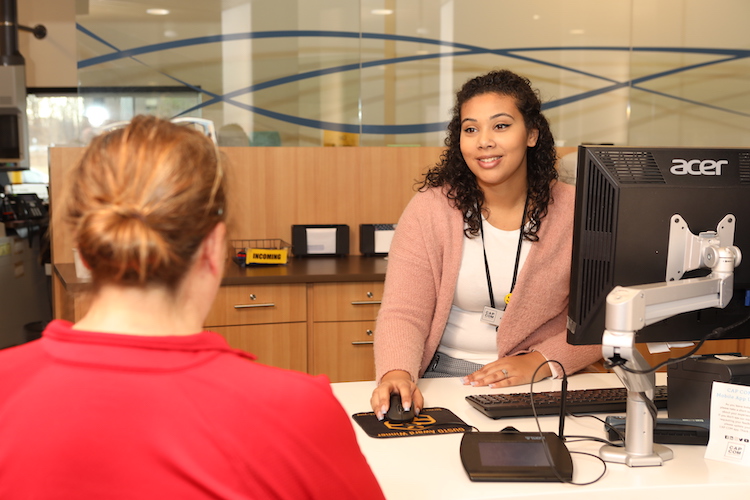 CUSTOMER SERVICE
CAP COM Federal Credit Union
Multiple Locations
Nope, you're not seeing double. This year, CAP COM won a pair of Bestie categories: Credit Union and Customer Service—the latter of which CAP COM excels at, year in and year out. You'll know you're receiving the utmost care when you step into any of its Capital Region locations.
Worksite Benefits
3991 Route 2, Cropseyville
Broadway Auto Clinic
3 Wolfert Avenue, Menands
CUTTING EDGE (ORIGINAL BUSINESS)
Dove + Deer
32 Dove Street, Albany
Ah, the flavors! This neighborhood pub, located in a charming restored brownstone in Albany's historic Center Square, is attracting attention (and a Bestie!) for its imaginative, vegetarian-friendly menu.
The Tasting Lab
4856 Route 81, Greenville
Native Lakes
14 Harriman Road Extension,
Averill Park
DAY SPA
Complexions Spa for Beauty & Wellness
221 Wolf Road, Albany
268 Broadway, Saratoga Springs
Complexions Spa, an annual favorite among our readership, has been "pampering with a purpose" for more than three decades at two Capital Region locations: Albany and Saratoga Springs. Services include everything from massages and facials to nail care, sauna and steam. Prepare to be relaxed!
Kimberley's A Day Spa
982 New Loudon Road, Latham
Spa Mirbeau
1 Crossgates Mall Road, Albany
DRY CLEANER
Stena Dry Cleaning
451 Albany Shaker Road, Albany
Thank you, Stena, for your über-kind customer service experience, best-in-show laundry services and sew-good (get it?) tailoring. Our readers clearly have a bead on this dry cleaner, as they picked Stena last year as well.
Best Cleaners
Multiple Locations
Silvestri Dry Cleaners
69 Fuller Road, Albany
145 Vly Road, Schenectady
FACIAL
Breathe Massage
48 Hudson Avenue, Delmar
For four years running, Breathe Massage has been a Bestie winner or finalist. Along with awesome facials, Breathe's knowledgeable staff does all types of body massages and energy work. Take a break from all your daily stressors in its tranquil space, open seven days a week.
Complexions Spa for Beauty and Wellness
221 Wolf Road, Albany
268 Broadway, Saratoga Springs
Kimberley's A Day Spa
982 New Loudon Road, Latham
FITNESS CENTER
Capital District YMCA
Multiple Locations
One of the region's top nonprofit organizations—and gyms—the YMCA strengthens not only bodies, but also communities. With 11 locations throughout the Capital Region, there's a Capital District YMCA in nearly everyone's backyard.
Vent Fitness
Multiple Locations
Top Form
Multiple Locations
FLORIST
Ambiance Floral
116 Everett Road, Albany
Owner Michele Peters and her staff have 50 years of design experience, and they know how to "think outside the vase." Their flowers not only come from local farms, but also from around
the world.
Felthousen's Florist & Greenhouse
1537 Van Antwerp Road, Schenectady
250 Columbia Street, Cohoes
Renaissance Floral Design
1561 Western Avenue, Albany
FURNITURE STORE
Old Brick Furniture
33-37 Warehouse Row, Albany
2910 Campbell Road, Schenectady
Locally owned and family run, Old Brick debuted in 1965 in an old warehouse in Troy. It understands that furniture shopping is among the biggest life events. Need extra help? At the Schenectady store, there's an in-house design service.
Mooradians Furniture
800 Central Avenue, Albany
1758A Route 9, Parkwood Plaza,
Clifton Park
Taft Furniture
1960 Central Avenue, Albany
121 Ballston Avenue, Saratoga Springs
HAIR SALON
Choices Hair Studio
180 Delaware Avenue, Delmar
Expertise in coloring and cuts—plus friendly service—are among the reasons why Choices was your No.1 choice this year. Starting small in 1993, Choices has grown to more than 17 stylists, including a curly
hair specialist.
Rumors Salon and Spa
626 New Loudon Road, Latham
Fusion Salon
18 Division Street, Saratoga Springs
HEALTH CARE/HMO
CDPHP
500 Patroon Creek Boulevard, Albany
Our readers picked CDPHP (again!) this year, because they appreciate CDPHP's great service and wide selection of providers. CDPHP sponsors the annual Corporate Challenge, an epic 3.5 mile race at the Empire State Plaza that gets participants' heart rates up in all the right ways.
MVP Health Care
625 State Street, Schenectady
Blue Shield of Northeastern New York
40 Century Hill Drive, Latham
HEATING & COOLING
Crisafulli Brothers
Plumbing & Heating
520 Livingston Avenue, Albany
For more than 80 years, Crisafulli Brothers Plumbing & Heating has been the local expert in the design, installation and servicing of plumbing, sewers, drains, heating and cooling. The
family-owned operation, now in its third generation, has 150 employees and a fleet of more than 80 vehicles.
Family Danz Heating & Cooling
404 North Pearl Street, Albany
Long Energy
Various Locations
HOSPITAL
Albany Medical Center
43 New Scotland Avenue, Albany
Albany Med is one of the largest private employers in the Capital Region and the only academic health science center in Northeastern New York. The
hospital has 766 beds and 450 affiliated doctors.
St. Peter's Hospital
315 South Manning Boulevard, Albany
Ellis Hospital
1101 Nott Street, Schenectady
INSURANCE AGENCY
Worksite Benefits (Cropseyville)
3991 Route 2, Cropseyville
This year, Worksite Benefits lands a Bestie for Insurance Agency, plus was a finalist in the Customer Service category. And it's easy to see why: The company specializes in custom benefit management solutions for companies large and small—and happy customers.
Aurora Inc.
120 Broadway, Albany
John R. Zongrone Insurance Agency Inc.
1566 State Street, Schenectady
LANDSCAPER
Faddegon's Nursery, Inc.
1140 Troy Schenectady Road, Latham
Spring is on its way, and our readers clearly have Faddegon's on their mind—the nursery offers an array of flowers, plants and shrubs for the green-thumbed. Locally owned by the same family since 1920, Faddegon's will not only deliver, but also plant your plants for you. It has a preferred customer club and holds workshops on all manner of horticultural topics.
Traditional Landscaping & Design
16 Van Rensselaer Road, Albany
George's Market & Nursery
945 Watervliet Shaker Road, Albany
240 Wade Road Extension, Latham
LAW FIRM
Meier Law Firm, PLLC
10 Utica Avenue, Latham
Meier Law Firm's motto is "it's not just business, it's personal." So, it's no wonder that the firm found its way into the top slot with Capital Region Living readers in 2020. Need counseling on elder law, estate planning and administration and real estate? You know who to get in
touch with.
Naviasky Law Firm, PLLC
1802 Eastern Parkway, Schenectady
125 Adams Street, Delmar
Rupp Baase Pfalzgraf Cunningham Attorneys, LLC
25 Walton Street, Saratoga Springs
MANI/PEDI
Rumors Salon and Spa
626 New Loudon Road, Latham
Look your best with a manicure or pedicure at Rumors, which was founded in 1986 by Marri Aviza and Lisa Norgrove. "We want you to feel royally gorgeous from the inside out," they say. Sounds good to us.
Rainbow Nails & Spa
1170 Central Avenue, Albany
Deluxe Nails & Spa
241 Route 9W, Glenmont
MARINA
Albany Yacht Club
75 Broadway, Rensselaer
Launched in 1873, the Albany Yacht Club is one of the oldest yacht clubs in the country. Its Hudson River docks offer slips to accommodate boats of all sizes, from 15-foot runabouts to 180-foot yachts. Not a boat owner? Learn the (nautical) ropes with a social membership at the club.
Donovan's Shady Harbor Marina
70 Shady Harbor Drive, New Baltimore
Coeymans Landing Marina
20 Marina Drive, Coeymans
MASSAGE
Laberge Massage Therapy
204 Delaware Avenue, Delmar
Lauren Laberge seems to win this Bestie year after year, and readers tell us that she really listens to what her clients want and need. "I believe therapeutic massage is an integral piece of every person's healthy body maintenance," Laberge says.
Breathe Massage
48 Hudson Avenue, Delmar
Complexions Spa
for Beauty and Wellness
221 Wolf Road, Albany
268 Broadway, Saratoga Springs
MEDICAL ESTHETICS
Lucie Capek, MD Plastic Surgery
Capital Region Health Park
713 Troy Schenectady Road, Suite 308, Latham
With 30 years of experience, Dr. Lucie Capek has expertise in areas such as cosmetic surgery of the face, breasts and body for women and men. She also specializes in minimally invasive facial procedures, such as Botox. Fun fact(s): Dr. Lucie Capek speaks French and Czech, and before she became a doctor, she was a ballerina.
Artistry of Face
475 Albany Shaker Road, Albany
Amazingly Ageless Medi-Spa
1202 Troy Schenectady Road, Latham
PAVING/SEALCOATING
L. Browe Asphalt Services
US 20, Castleton-On-Hudson
L. Browe Asphalt Services has been in business since 1960, and this is its second Bestie win. And L. Browe isn't just about driveways: It does parking lots, tennis courts and private roads all over the Capital Region.
Gabriel Contractors, Inc.
382 Truax Road, Amsterdam
Luizzi Brothers Sealcoating & Paving
70 Tivoli Street, Albany
PET SPA
Pet Styles
1886 New Scotland Road, Slingerlands
Poodles and pugs, terriers and spaniels trot to Pet Styles for their beauty treatments. Owner Sheila J. Kelle also offers day care and a boutique filled with unique items for your fur babies. Woof woof woof! (That means, "we're No.1" in dog.)
Pet Spas & Suites
1 Cerone Commercial Drive, Albany
Head to Tail
1604 Union Street, Schenectady
PHOTOGRAPHER
Hitlin Photography
hitlinphoto.com
Meghan and Keith are back for another Bestie. Whether it's for the most important day of your life—your wedding, of course—or a family photo shoot, Hitlin Photography is always a winner with customers in the greater Capital Region.
All Occasions Photography
alloccasionsphoto.net
Dino Petrocelli Photography
dinopetrocelliphoto.com
PILATES STUDIO
Free Movement Pilates
500 Kenwood Avenue, Delmar
Yes, Free Movement has won another Bestie. Whether in a private session or a group class, its expert instructors guide clients through all types of exercises. Workshops in breathing, tai chi, yin yoga and, yes, pilates are also scheduled in the studio.
Pilates Principle
578 New Loudon Road, Latham
Albany Pilates Center
3 Vatrano Road, Albany
TREE SERVICE
On A Limb Tree Care
onalimbtreecare.com
Got a tree problem? On A Limb Tree Care does removal, pruning, cabling, planting and even cat rescue. (Meow!) It also has a 24/7 emergency line and serves 11 counties. Customers like
On A Limb's quick response and affordable prices.
Mark's Tree Service
1971 Western Avenue, Albany
Sevenzocks Property Maintenance
and Landscaping
1277 Route 9W, Selkirk
YOGA STUDIO
Heartspace Yoga & Healing Arts
747 Madison Avenue, Albany
10 Second Street, Troy
It's no wonder that Heartspace Yoga & Healing Arts, which has studios in Albany and Troy, is a Bestie machine. Owners Andrew and Elizabeth Kasius offer classes from beginner to advanced—plus prenatal yoga, meditation and yoga teacher training.
The Hot Yoga Spot
Multiple Locations
Jai Yoga
5 Vista Boulevard, Slingerlands
---
SHOPPING
APPLE ORCHARD
Indian Ladder Farms
342 Altamont Road, Altamont
This family-owned farm in Albany County is home to more than 300 acres of land that includes an apple orchard, berry patches, pumpkin fields and an animal pasture. In the fall, you can pick 12 varieties of apples. In the spring, local families are invited to visit its adorable baby animals.
Golden Harvest Farms
3074 US Highway 9, Valatie
Samascott Orchards
5 Sunset Avenue, Kinderhook
BIKE SHOP
Mad Dog Bicycles
561 Delaware Avenue, Delmar
Operating since 2005, Mad Dog is an authorized dealer of Jamis bicycles (road, comfort, hybrid and mountain). Got a vintage Schwinn in your garage? Owner Matt Devlin collects all kinds, including those "banana seat" Stingrays from the '60s and '70s.
CK Cycles
1370 Central Avenue, Albany
Steiner's Sports
Multiple Locations
BOOKSTORE
I Love Books
380 Delaware Avenue, Delmar
I Love Books is a wonderland of books, toys, greeting cards, jewelry and quirky items for all ages. The shop will special-order books for any customer and offers free gift wrapping for regularly priced items.
The Book House of Stuyvesant Plaza
1475 Western Avenue, Albany
Northshire Bookstore
424 Broadway, Saratoga Springs
4869 Main Street,
Manchester Center, VT
BRIDAL SHOP
Angela's Bridal
501 Broadway, Troy
Attention Capital Region Living readers! Angela's has big news: The bridal shop has been combined with A Love Story Bridal, which was a Bestie finalist. Janet Cooper, who owns both businesses, put them together in a beautiful new space in Downtown Troy. Janet has more than 22 years of experience in gown design and tailoring and worked as head of wardrobe for the English National Opera in London.
DeAnna's
3991 Route 43, West Sand Lake
A Love Story
501 Broadway, Troy
CSA/COMMUNITY CO-OP
Honest Weight Food Co-op
100 Watervliet Avenue, Albany
Honest Weight is a Bestie winner again, which is no surprise. Founded in 1976, the co-op is committed to providing affordable, high-quality natural foods and products for healthy living. And it's all about giving back, too: In 2019, Honest Weight raised $20,000 for Capital Region food pantries.
Fox Creek Farm
182 Fox Creek Farm Road, Schoharie
Niskayuna Co-op
2227 Nott Street, Niskayuna
CAR DEALER
Keeler Motor Car Company
1111 Troy Schenectady Road, Latham
Our audience has consistently been driven to Keeler because of its overall excellence. A Capital District automotive fixture since 1967, Keeler's known for its skilled professionals and array of services. Keeler's quiver contains brands such as Honda, BMW and Mercedes-Benz, which are all available for sale or lease.
Lia Auto Group
Multiple Locations
DePaula Chevrolet
785 Central Avenue, Albany
CLOTHING BOUTIQUE
Truly Rhe
1 Broadway, Troy
One-of-a-kind clothing items for women are truly Truly Rhe's specialty. Readers tell us it's a fun place to shop for jewelry, accessories and gifts, too. Did we mention they like to party? This unique boutique hosts private shopping parties.
Fancy Schmancy
641 New Loudon Road, Latham
Circles
Stuyvesant Plaza
1475 Western Avenue, Albany
CONSIGNMENT SHOP
Some Old Something New
1969 New Scotland Road, Slingerlands
This Bestie-winning shop started more than 20 years ago with just clothing, eventually expanding to 3000 square feet of retail space that includes jewelry, handbags, collectibles, furniture and home decor. It's a trip back in time.
Finders Keepers Consignments
1603 Route 9, Clifton Park
The Attic
3027 Main Street, Valatie
FARMERS' MARKET
Troy Waterfront Farmers' Market
Monument Square, Troy
(April-October)
The Troy Atrium
49 Fourth Street, Troy (November-March)
In the warmer months, what could be better than a stroll on River Street on market day? Aside from the fresh air, there are always an abundance of fresh veggies, artisan breads, cheeses and the like at this award-winning farmers' market. It's simply the best.
Delmar Farmers' Market
Bethlehem Central Middle School,
332 Kenwood Avenue, Delmar
(May-December)
Schenectady Greenmarket
105 Jay Street – City Hall, Schenectady
(May-October)
432 State Street – Proctors, Schenectady (November-April)
GARDEN NURSERY
Faddegon's Nursery, Inc.
1140 Troy Schenectady Road, Latham
It's all coming up roses for Faddegon's. Faddegon's picked up two Besties this year, in the Landscaping and Garden Nursery category. To get in the springtime mood, there's nothing like a trip to Faddegon's, where you can immerse yourself in the sight and smell of hundreds
of flowers.
Hewitt's Garden Centers
Multiple Locations
Samascott 's Garden Market
65 Chatham Street, Kinderhook
GIFT SHOP
The Cross Eyed Owl Gift Shop
3143 US Highway 9, Valatie
Relax and take your time browsing among the many treasures at the Cross Eyed Owl. Whether it's unique gifts, home decor pieces, cards or seasonal items, you'll have a shopping experience like no other at the Cross Eyed Owl.
Wit's End
Parkwood Plaza
1762 Route 9, Clifton Park
Pearl Grant Richmans
Stuyvesant Plaza
1475 Western Avenue, Albany
HARDWARE STORE
Robinson's Hardware
1874 Western Avenue, Guilderland
1900 New Scotland Road, Slingerlands
It's time for some spring cleaning! Robinson's has Benjamin Moore paints for your indoor projects and Husqvarna outdoor power tools to get your yard in shape. Need a new grill? Robinson's carries the Big Green Egg, Traeger and Weber models.
Phillips Hardware
Multiple Locations
Mario's Home Center
1057 Kinderhook Street, Valatie
HEALTH FOOD STORE
Honest Weight Food Co-op
100 Watervliet Avenue, Albany
Honest Weight is a double winner in 2020, taking home the community co-op award and the health food store award. Honest Weight, just off of Interstate 90, is a 30,000-square-foot health food heaven. Honestly!
Four Seasons Natural Foods
120 Henry Street, Saratoga Springs
Green Grocer Natural Foods
1505 Route 9, Clifton Park
JEWELER
Joyelles Jewelers
318 Delaware Avenue, Delmar
Conveniently located in Main Square Shopping Center, Joyelles has a large inventory of wedding and engagement rings, gold and silver earrings and diamond bracelets. It does jewelry repair and cleaning, too: A Bestie-winning combination.
Northeastern Fine Jewelry
Multiple Locations
Harold Finkle Your Jeweler
1585 Central Avenue, Albany
LIQUOR/WINE
Empire Wine & Liquor
1440 Central Avenue, Albany
Empire Wine & Liquor has a huge selection, helpful staff and great prices. And before you head to the store, research your favorite brand with the "Ask Adam" feature on the shop's website.
Exit 9 Wine & Liquor
9 Halfmoon Crossing Boulevard, Halfmoon
All Star Wine & Spirits
579 Troy Schenectady Road, Latham
MENSWEAR SHOP
Mark Thomas Men's Apparel
Wolf Road Shoppers Park
5 Metro Park Road, Albany
The premier provider of upscale men's fashion in the Capital Region, you can trust Mark Thomas, to dress you right. The shop was founded in 2004 by Mark Goldfarb and Tom Fagan, who together have more than 45 years of experience in men's wear. It's now owned by Fagan's son Kerry.
MUSIC STORE
Parkway Music Store
1777 Route 9, Clifton Park
Established in 1994, Parkway is a locally owned musical instrument shop, specializing in electric/acoustic guitars, basses, amps, effects pedals, keyboards, pro audio and drums (you can also take lessons and get repairs done there). The 13,000-square-foot showroom features all the gear up close, and customers can test out hardware in try-out rooms.
John Keal Music Company, Inc.
819 Livingston Avenue, Albany
1758 Parkwood Plaza
Route 9, Clifton Park
Blue Sky Studios
118 Adams Street, Delmar
OPTICAL CENTER
Buenau's Opticians, Inc.
228 Delaware Avenue, Delmar
Buenau's Opticians is a locally owned and operated business that's offered quality service since 1915. It carries a large selection of eyewear and specializes in hard-to-fit patients.
DiNapoli Opticians
Multiple Locations
Hughes Opticians
411 Kenwood Avenue, Delmar
SHOPPING MALL/CENTER
Colonie Center
131 Colonie Center, Albany
And the Bestie goes to…Colonie Center. People have been shopping here since 1966, when it was the first enclosed shopping mall in the Capital Region. Macy's, L.L. Bean, Whole Foods, Five Guys and Moe's Southwest Grill are just a few attractions that make this mall rule the roost.
Crossgates Mall
1 Crossgates Mall Road, Albany
Stuyvesant Plaza
1475 Western Avenue, Albany
SPORTING GOODS STORE
Steiner's Sports
Multiple Locations
Steiner's is your specialist for ski equipment, bikes and kayaks. The independently owned company has been serving Greene, Columbia and
Albany counties for more than three decades.
Sievert's Sporting Goods
4804 State Highway 30, Amsterdam
Alpin Haus
Multiple Locations
SUPERMARKET
Hannaford
Multiple Locations
Bestie winner Hannaford is named for Arthur Hannaford, who opened a produce market in 1883 in Portland, ME. In 1987, the chain expanded into New York State, and in 2016, it became part of Ahold Delhaize, which is based in the Netherlands. So, it's not a stretch to call it an internationally flavored market.
Price Chopper/Market 32
Multiple Locations
Honest Weight Food Co-op
100 Watervliet Avenue, Albany
TIRE STORE
Adirondack Tire & Service
Multiple Locations
Adirondack Tire & Service is a locally owned, family-run business, which has been serving the Capital Region and Rutland, VT for more than 40 years, with certified trained technicians providing inspections, oil changes, brake and exhaust work, tune-ups and scheduled maintenance for area
car owners.
Warren Tire Service Centers
Multiple Locations
Grand Premier Tires and Custom Wheels
591 Columbia Turnpike, East Greenbush
3361 South Thompson Street, Schenectady
TRAVEL AGENCY
AAA Hudson Valley
Multiple Locations
Our readers once again awarded a Bestie to AAA Hudson Valley, where all of their travel needs are covered. AAA was founded in 1902, and the nonprofit is the nation's leading provider of roadside assistance.
Blue Skies Travel LLC
15 Troy Road, East Greenbush
Yankee Trails
569 3rd Avenue Extension, Rensselaer
---
PEOPLE AND MEDIA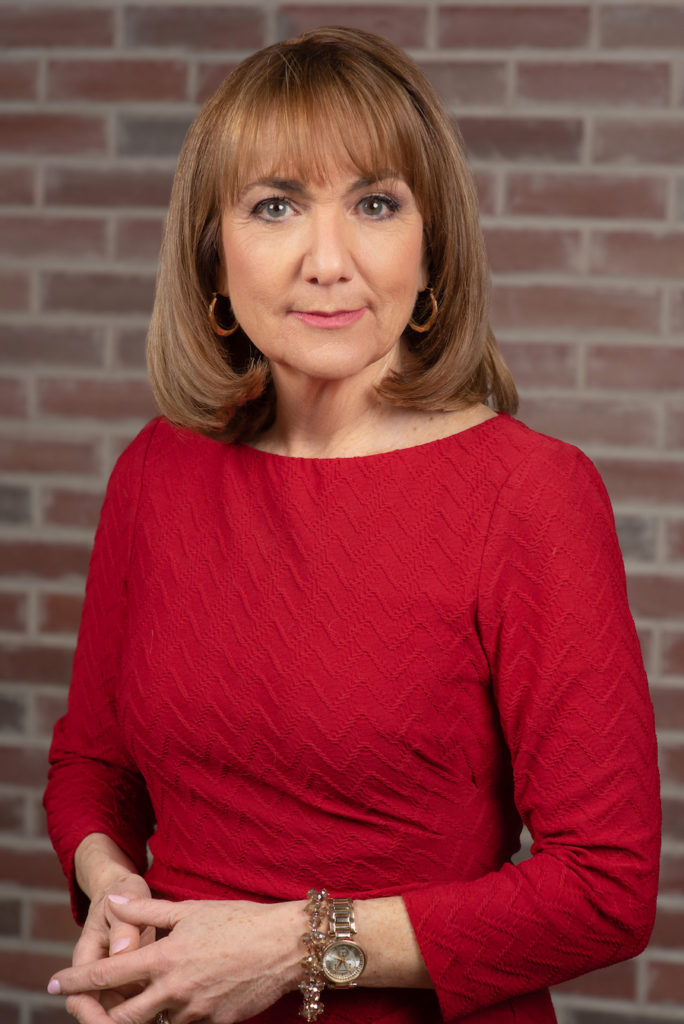 AFTERNOON ANCHOR
Benita Zahn
Benita Zahn's not only a NewsChannel 13 afternoon anchor, but she's also the health reporter, producing and hosting Health Beat, a digital health interview program. Benita won a 2019 New York Emmy Award and was named one of the 100 Women of the Century by the Albany-Colonie Regional Chamber. She covered the inauguration of former President Barack Obama, the aftermath of Hurricane Sandy, the 9/11 terrorist attacks, Hurricane Katrina and the Unabomber trial.
EVENING ANCHOR
John Gray
Celebrating his 25th year on television, John has covered the 9/11 terror attacks, the Pope's visit to America and many presidential campaigns. He's won many awards for his work on Channel 10, including a recent New York Emmy Award. John's also an award-winning writer, with a popular monthly column that appears on the last page of this magazine.
MORNING ANCHOR
Subrina Dhammi
Subrina Dhammi started working at NewsChannel 13 in 2005, just two weeks after graduating from Syracuse University. She's covered several presidential visits and also had a small role in the movie The Place Beyond the Pines, shot in Schenectady. She and her husband were also recently featured on the February cover of Capital Region Living's "Love" issue.
MORNING TEAM
NewsChannel 13 Team
This year's Bestie award in the Morning Team category goes to the Morning Anchor Bestie-winning Sabrina Dhammi, her co-anchor Asa Stackel and meteorologist Neal Estano on NewsChannel 13.
METEROLOGIST
Steve Caporizzo
Steve Caporizzo has been chief meteorologist on Channel 10 since 1989. He's been interested in weather since he was a boy and turned his lifelong hobby into a career. In 1990, he launched Pet Connection, airing stories about local animals, animal rescue services and pets available for adoption (the Pet Connection Facebook page has more than 90,000 likes).
MUSIC RADIO
WGNA
Country station WGNA-FM holds the title of "longest unchanged format" in the Capital Region. It's been a country music station since its launch in 1973.
NEWS RADIO
WAMC
WAMC snags our Bestie for local, national and world news. The station airs National Public Radio programming as well as its own daily program The Roundtable.
LOCAL RADIO PERSONALITY
Paul Vandenburgh
TALK 1300 show host Paul Vandenburgh, is the longest-running morning radio show host in the Capital District. Boom!
LOCAL PRINT JOURNALIST
John Gray
When John Gray's not winning Besties for his evening news anchoring on Channel 10, he's busy writing. His newspaper columns have earned him Columnist of the Year awards from both the Associated
Press and New York News Publishers Association.
SPORTSCASTER
Rodger Wyland
Rodger Wyland joined Albany's NewsChannel 13 in 1986 as a weekend sports anchor/sports reporter, and is now the station's sports director, anchoring at 6pm and 11pm. He also hosts Big Board Radio Sports Talk on WTMM 104.5, and is the play-by-play announcer for the University at Albany's football and basketball programs.
---
PLACES
ADIRONDACK INN
Mirror Lake Inn
77 Mirror Lake Drive, Lake Placid
Family owned since 1924, the Mirror Lake Inn is an Adirondack getaway that offers lakefront rooms and mountain scenery at the edge of the historic village of Lake Placid, which this year is celebrating the 40th anniversary of its hosting the 1980 Winter Olympic Games. The Inn is known for its scrumptious spa treatments, including an Adirondack Maple Sugar Body Scrub, and farm-to-table dining.
Friends Lake Inn
963 Friends Lake Road, Chestertown
Garnet Hill Lodge
39 Garnet Hill Road, North River
ASSISTED LIVING/NURSING HOME
The Sentinel of Amsterdam
10 Market Street, Amsterdam
Family owned and operated, The Sentinel offers individualized care in a homey setting. Our readers appreciate the Sentinel's positive approach to senior living.
Pine Haven Nursing & Rehabilitation Center
201 Main Street, Philmont
Daughters of Sarah Senior Community
180 Washington Avenue Extension, Albany
B&B (3 HOURS)
Reluctant Panther Inn and Restaurant
39 West Road, Manchester Village, VT
Each of the 20 rooms in this luxury boutique hotel has a fireplace and antique furnishings. The restaurant, under the direction of executive chef Sigal Rocklin, is known for its award-winning cuisine.
Red Lion Inn
30 Main Street, Stockbridge, MA
Mirror Lake Inn
77 Mirror Lake Drive, Lake Placid
CAMPGROUND
Rogers Rock Campground
9894 Lake Shore Drive, Hague
On the quieter northern end of Lake George, Rogers Rock is popular with families. The tented set have easy access to swimming, bicycling, fishing, boating and hiking, and the campground's super close to Fort Ticonderoga.
Schodack Island State Park
1 Schodack Island Way, Schodack Landing
Lake George Escape Campground
175 East Schroon River Road, Lake George
DAY TRIP (3 HOURS)
Lake Placid
Summer in Lake Placid is the time for hiking and lounging at the lake. When the snow flies, there's outdoor ice skating, skiing and tobogganing. All year round you can visit the sites of the 1980 Winter Olympics—including the rink where the "Miracle On Ice" took place. And did we mention all of the wonderful shopping opportunities and restaurants?
Cooperstown
Lake George
DOG FRIENDLY
Washington Park
State Street and Willett Street, Albany
Washington Park's more than just a green space to walk your dog—which is why it won this year's Dog Friendly Bestie. It's a stroll through history. The footbridge over the lake dates back to 1875 and is the oldest remaining original structure, while the lovely lake house was built in 1929.
GOLF COURSE (PRIVATE)
Mohawk Golf Club
1849 Union Street, Schenectady
Designed by Devereux Emmet and opened in 1898, the Mohawk Golf Club is elegant, indeed. Members can relax on the terrace and bluestone patio that overlooks a lush 18-hole course flanked by oaks and pines.
Wolferts Roost Country Club
120 Van Rensselaer Boulevard, Albany
Troy Country Club
100 Troy Country Club Road, Troy
GOLF COURSE (PUBLIC)
Saratoga National Golf Club
458 Union Avenue, Saratoga Springs
Designed by Roger Rulewich and rated as one of America's top golf courses by Golf Digest, the award-winning Saratoga National is an upscale experience. Its restaurant, Prime at Saratoga National, is also renowned for its modern American cuisine.
Normanside Country Club
150 Salisbury Road, Delmar
Orchard Creek Golf Club
6700 Dunnsville Road, Altamont
HIKING TRAIL
John Boyd Thacher State Park
830 Thacher Park Road, Voorheesville
Thacher State Park sits on the Helderberg Escarpment, one of the richest fossil-bearing formations in the world, with panoramic views of the Hudson and Mohawk valleys. There are 13 miles of hiking trails, the most popular of which, Indian Ladder, is open from May 1 to November 15.
Five Rivers Environmental
Education Center
56 Game Farm Road, Delmar
Peebles Island State Park
1 Delaware Avenue, Cohoes
HOTEL
The Desmond
660 Albany Shaker Road, Albany
The Desmond's locally owned and features 323 guest rooms and suites, including rooms with king-size beds and suites with private entrances. Modeled after a colonial village square, the two indoor courtyards are perfect for any gathering with their skylights, fountains and koi pond.
The Adelphi Hotel
365 Broadway, Saratoga Springs
The Century House
997 New Loudon Road, Latham
HUDSON VALLEY INN
Buttermilk Falls Inn & Spa
220 North Road, Milton
When our readers crave a stress-relieving weekend, they head out to the Buttermilk Falls Inn & Spa, where guests are pampered in a world-class spa with a pool, sauna, steam room and juice bar. Did we mention yoga classes, too? Ohmmm.
Mohonk Mountain House
1000 Mountain Rest Road, New Paltz
KID'S BIRTHDAY VENUE
The Pottery Place
1475 Western Avenue, Albany
Children and adults can explore their creative side at The Pottery Place, where walk-ins are welcome seven days a week. No experience or tools necessary, and the staff will help you get started and answer all of your questions.
KJ's Gymnastics
3143 US Highway 9, Valatie
ClubLife SportsZone
3143 US Highway 9, Valatie
KIDS CAMP
Camp Lovejoy
3476 Love Joy Road, Altamont
Camp Lovejoy is the Boys & Girls Club of Schenectady's summer day camp in the Helderberg Mountains. Kids are never bored, because the camp has a swimming pool, ponds, hiking trails, an outdoor amphitheater, an arts and crafts building, and an adventure ropes course.
Camp Fowler
152 Pelcher Road, Lake Pleasant
YMCA-Camp Chingachgook
1872 Pilot Knob Road, Kattskill Bay
PARK
John Boyd Thacher State Park
830 Thacher Park Road, Voorheesville
This year, a trio of Besties are going to Thacher Park. Not only is it scenic and right in our backyard, but there's also so much to do there all year round. Park-goers can hike, mountain bike, cross-country ski, snowshoe, snowmobile, bird watch and more.
The Crossings of Colonie
580 Albany Shaker Road, Loudonville
Washington Park
State Street and Willett Street, Albany
PICNIC SPOT
John Boyd Thacher State Park
830 Thacher Park Road, Voorheesville
For generations, families have been picnicking in Thacher Park, where nine picnic shelters can be reserved for open-air parties.
Saratoga Spa State Park
19 Roosevelt Drive, Saratoga Springs
Grafton Lakes State Park
254 Grafton Lakes State Park Way, Grafton
55+ RETIREMENT COMMUNITY
The Spinney Group
Multiple Locations
With more than three decades of family ownership, the Spinney Group develops, constructs and manages full-service communities that enable residents to enjoy stress-free lifestyles. That also managed to swipe them this year's Bestie.
Shaker Pointe at Carondelet
1 Bell Tower Drive, Watervliet
Beverwyck
40 Autumn Drive, Slingerlands
ROMANTIC GETAWAY INN
Longfellows Hotel & Restaurant
500 Union Avenue, Saratoga Springs
A short drive from Downtown Saratoga Springs, Longfellows has a country setting and mountain views. Run, hike or bike on the nearby trail, and then retreat to your room and soak in the Jacuzzi.
The Inn at Erlowest
3178 Lake Shore Drive, Lake George
Mirror Lake Inn
77 Mirror Lake Drive, Lake Placid
SARATOGA INN/HOTEL
The Inn at Saratoga
231 Broadway, Saratoga Springs
Guests at this Victorian-era boutique hotel enjoy a complimentary breakfast buffet, gourmet dining and a cozy tavern. Other perks include vintage Roadmaster bicycles for riding around town and passes to Victoria Pool in the Saratoga Spa State Park.
The Adelphi Hotel
365 Broadway, Saratoga Springs
Longfellows Hotel & Restaurant
500 Union Avenue, Saratoga Springs
SKI AREA
Gore Mountain Ski Resort
793 Peaceful Valley Road, North Creek
Gore gets this year's Bestie for top Ski Area. The Adirondack ski destination has impressive stats: 110 trails, 2537 vertical feet and 14 lifts, including an 8-passenger gondola and 2 high-speed quads.
Jiminy Peak Mountain Resort
37 Corey Road, Hancock, MA
Whiteface Mountain
5021 Route 86, Wilmington
VERMONT INN
The Crafts Inn
10 West Main Street, Wilmington, VT
An architectural treasure near Mount Snow, the Crafts Inn is the place for winter skiers and summer hikers. Yes, there's a pool and a sauna there, too.
Reluctant Panther Inn and Restaurant
39 West Road, Manchester Village, VT
The Equinox Golf Resort & Spa
3567 Main Street, Manchester Village, VT
WEDDING VENUE
Old Daley on Crooked Lake
2339 New York 43, Averill Park
The historic Crooked Lake House is a lakeside estate featuring the romance and glamour of a bygone era. And with more than four decades in the catering biz, you can count on Old Daley to make your wedding dream come true.
Saratoga National Golf Club
458 Union Avenue, Saratoga Springs
Glen Sanders Mansion
1 Glen Avenue, Scotia