Dreading trips to the grocery store these days? Minimize your time in crowded aisles and support local farmers by signing up for a Capital Region CSA. CSAs—short for Community Supported Agriculture—allow consumers to purchase a weekly, monthly or yearly share of produce from local farmers, conveniently available for contactless pickup or delivery. Interested? Sign up for one of these local CSAs this summer.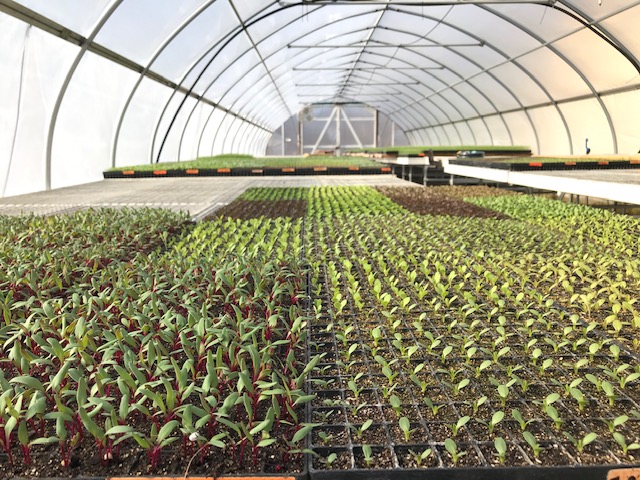 Denison Farm
Schaghticoke
denisonfarm.com
The Denison family has operated its Schaghticoke farm, where it has tilled 25 acres of United States Department of Agriculture-certified organic vegetables, herbs and fruit, for more than a decade. Choose from vegetable, egg or fruit shares, and pick up your sustainable goodies at one of 16 local distribution sites.
Eight Mile Creek Farm
Westerlo
eightmilecreekfarm.com
Eight Mile Creek Farm boasts more than 100 varieties of vegetables and herbs, as well as certified organic, grass-fed beef, pork, chicken and eggs. You can order a box of produce and meat, or opt for one of the farm's tailored "vegetarian" or "carnivore" shares. What's better: Eight Mile Creek delivers its goods right to your front door.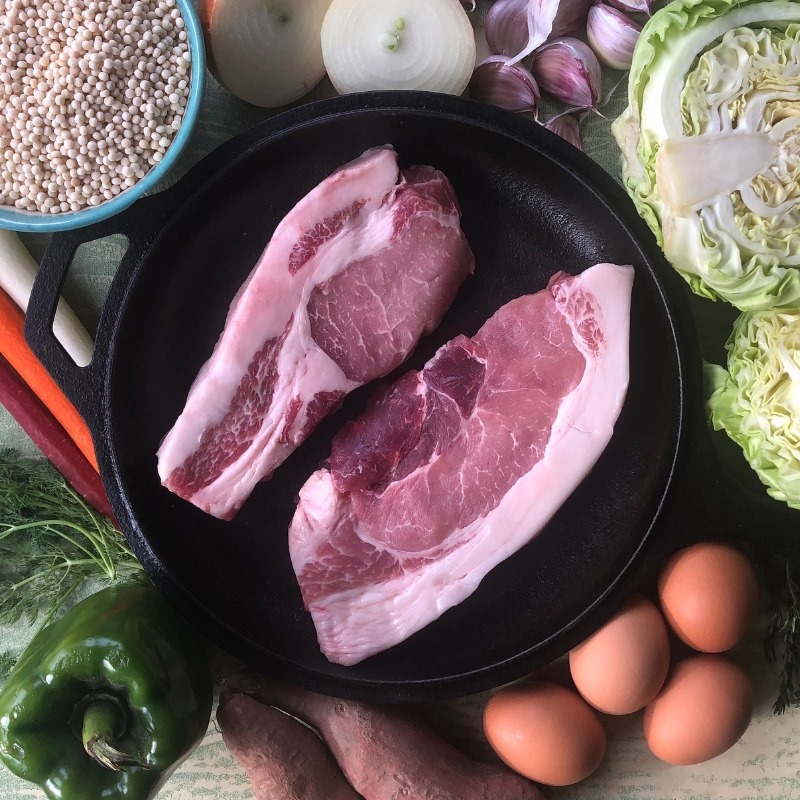 West Wind Acres
Knox
westwindacres.com
Look after your health (pasture-raised meat contains more protein, less fat and has a higher nutritional value than commercial meats) and support a local farm with a 12-month subscription to one of West Wind's mixed meat CSAs. The farm raises its livestock "as nature intended"–with no hormones, no antibiotics and free range to graze its fields obtaining nutrients from the soil. Three size options are available and include mouth-watering family favorites such as pork chops, bacon, breakfast sausage and skirt steak.
Featherbed Lane Farm
Ballston Spa
featherbedlanefarm.com
Featherbed Lane's CSA is perfect for anyone whose weeks are unpredictable. Members get full access to all of the eco-conscious farm's produce year-round, and are allowed to choose how much they want each week. Pickup is held at the farm's convenient Ballston Spa location every Saturday. Bonus membership benefits include access to the farm–perfect for a summer picnic or roaming the Discovery Garden, plus holiday activities.
M and A Farm
Petersburgh
@MandAfarms on Facebook
This Rensselaer County CSA provides 12-15 pounds of chicken, pork and beef for monthly pickup or delivery to the Troy/Albany area. Locals can also fill out an online order form for a week-by-week option that includes fresh vegetables and free-range eggs.
Laughing Earth Farm
Cropseyville
laughingearth.eatfromfarms.com
Laughing Earth Farm has been in operation for more than 200 years, providing the Capital Region with exceptional meat and produce. The family-run farm, which is certified organic, offers online ordering for weekly pickup or home delivery within a 15-mile radius of its Cropseyville (just east of Troy) location.
The Alleged Farm Valley Falls
theallegedfarm.com
The Alleged Farm cultivates its sustainable agriculture in the beautiful hills of Washington County. The farm grows all sorts of colorful goodies (think lemongrass, Thai basil and deep purple carrots) and offers multiple convenient pickup locations in the Capital Region, providing CSA members with an array of fresh produce weekly through the end of October.