Bold – Winner
Italic – Finalists
Culture
Art Gallery
Clark Art Institute 225 South Street, Williamstown, MA
Nestled within the beauty of the Berkshire Mountains, The Clark's rich collection includes period decorative arts of furniture, silver, and china as well as masterworks from Renoir, Turner, Dürer, and more. The short trip from the Capital Region and the rotation of exhibitions will keep you visiting again and again.
Opalka Gallery, The Sage Colleges 140 New Scotland Avenue, Albany
Pause Gallery 501 Broadway, Troy
County Fair
Columbia County Fair 182 Hudson Avenue, Chatham
Demolition derbies, farm exhibitions, music, a midway, rides and, of course – the food! Our readers must agree that everything you could want from a county fair can be experienced at the Columbia County Fair. This annual tradition is celebrating its 179th year in 2019. Don't miss this Labor Day week extravaganza!
Schaghticoke Fair 69 Stillwater Bridge Road, Schaghticoke
Altamont Fair 129 Grand Street, Altamont
Children's Museum
miSci (Museum of Innovation & Science) 15 Nott Terrace Heights, Schenectady
Let your children explore the natural world and beyond with a visit to miSci! Their little eyes will be filled with wonder while they engage with interactive exhibitions about science and technology. The highlight of your visit is sure to be the planetarium; discovering the vast wonders of the universe!
The Children's Museum at Saratoga 69 Caroline Street, Saratoga Springs
CMOST (Children's Museum of Science & Technology) 250 Jordan Road, Troy
Museum
New York State Museum 222 Madison Avenue, Albany
Childhood field trips to the New York State Museum never disappointed, and now as an adult, we still love exploring this Albany icon. From the New York State mineral collection to the Mastodon to the carousel, the museum is a treasury of everything the Empire State has to offer.
Albany Institute of History & Art 125 Washington Avenue, Albany
The Frances Young Tang Teaching Museum & Art Gallery at Skidmore College 815 North Broadway, Saratoga Springs
Concert Hall
Troy Savings Bank Music Hall 30 Second Street, Troy
Since 1875, the Troy Savings Bank Music Hall has been entertaining the Capital Region with world-class musicians from around the world. The diverse program includes folk, jazz, classical, soul, comedy and more. It could be the amazing acoustics, and the intimacy of this legendary venue that our readers love.
The Palace 19 Clinton Avenue, Albany
Proctors 432 State Street, Schenectady
Fundraising Event
Dancing in the Woods (Albany Medical Center)
Our altruistic readers made an amazing choice selecting Dancing in the Woods as this year's Bestie. The event supports the Melodies Center for Childhood Cancer and Blood Disorders at Albany Medical Center. This black-tie event celebrated its 35th year in 2018 and raised a record amount for the center!
Making Strides Against Breast Cancer (American Cancer Society)
Light up the Night (Albany Medical Center)
Movie Theater
Crandell Theatre 48 Main Street, Chatham
The oldest and largest single-screen movie theater in Columbia County is once again the Capital Region's Bestie! Featured on the National and State Registers of Historic Places, the Crandell Theater has been delighting audiences with the best of Hollywood and the International film scene since 1926. Don't forget the popcorn!
Outdoor Summer Venue
Saratoga Race Course 267 Union Avenue, Saratoga Springs
Aaaand, they're off! Familiar words that our readers have voted to hear as the Saratoga Race Course is this year's Bestie! Combining the history of the venue, the excitement of the races, the camaraderie of the picnic area, and of course the HATS! Saratoga Race Course has won a place in our hearts!
Music Haven at Central Park, Schenectady
SPAC Saratoga Springs
Seasonal Event
Adirondack Balloon Festival 443 Queensbury Avenue, Queensbury
What a better way to start a crisp Autumn morning than to watch magical, colorful orbs grow out of and then gently lift off the ground. The Adirondack Balloon Festival has been delighting us with flights of fancy for 47 years. Bring the family and make a day of it.
Capital Holiday Lights in the Park Washington Park, Albany
Alive at Five Jennings Landing, Albany
Theater Plays/Musicals
Mac-Haydn Theatre 1925 NY-203, Chatham
May is known for many beautiful things in the Capital Region and one of the best is the kick off to Mac-Haydn Theatre's season! Celebrating its' 51st year, the theater company is renowned for producing world-class musical theater and launching the stars of tomorrow.
Park Playhouse at Washington Park, Albany
Proctors 432 State Street, Schenectady
Services
Animal Hospital
The Animal Hospital 2 Rocking Horse Lane, Slingerlands
Dr. Lexi and her team of caregivers know what they are doing – and so do our readers by naming The Animal Hospital this year's Bestie! Your furbaby will be welcomed and treated as part of their family. The care, compassion, and respect our readers receive have made them our perennial winner.
Sand Creek Animal Hospital 130 Wolf Road, Albany
East Greenbush Animal Hospital 2 Springhurst Drive South, East Greenbush
Appliance Store
Earl B. Feiden Appliance 785 Route 9, Latham 1775 Route 9, Clifton Park
Five-star ratings, stellar customer service and nine decades of satisfied customers have made Earl B. Feiden our readers' Bestie. With four generations in the appliance business, the Feiden family has serviced the Capital Region; from delivering ice for ice boxes to providing the most trusted brands in the industry today.
Marcella's Appliance Center 560 Broadway, Schenectady 15 Park Avenue, Clifton Park
Green's Appliance 1207 Central Avenue, Albany
Auto Service
Gil's Garage, Inc. 817 Saratoga Road, Burnt Hills 219 Guideboard Road, Clifton Park
Everyone needs a reliable, trustworthy mechanic to service their vehicles. Gil's Garage has been our readers' favorite time and again. Their professionalism, friendly service and knowledgeable staff keep us coming back for every oil change and every hiccup along the road.
Mueller's Automotive 88 Main Street, Ravena
Gochee's Garage, Inc. 329 Delaware Avenue, Delmar
Bank
Kinderhook Bank
Multiple locations For over 150 years, Kinderhook Bank has been providing our Capital Region residents with attentive support and offering a selection of products to assist with our personal and business banking needs. Community-based, our Bestie brings a strong tradition of integrity and customer service.
Pioneer Bank Multiple locations
Glens Falls National Multiple locations
Caterer
Old Daley Custom Catering 2 Northern Drive, Troy
Once again, our readers have recognized Old Daley Catering as their Bestie! Offering exemplary service, delicious food, and customization to make your event truly yours; this perennial winner will make your next event shine – whether at their Crooked Lake property or yours.
Nicole's Special Events & Catering 556 Delaware Avenue, Albany
2Shea Catering 802 Albany Shaker Road, Loudonville
Chef
Ric Orlando — New World Bistro Bar 300 Delaware Avenue, Albany
For the past few decades, Chef Ric Orlando has been delighting our readers' tastebuds with his inspired dishes and recipes. As the chef at New World Bistro, he has enriched our palates with tastes from around the globe while presenting our ever-expanding local provisions in new and exciting ways.
Yono Purnomo — Yono's 25 Chapel Street, Albany
Devin Ziemann — Cuckoo's Nest 234 Western Avenue, Albany
Chiropractor
Dr. Tim Talmage Delmar Chiropractic Office 204 Delaware Avenue, Delmar
Many of our readers turn to chiropractic care for pain relief or as part of general wellness to keep their bodies going strong. This year, they have selected Dr. Tim Talmage as their Bestie because of his care and commitment to working to achieve his patients' health goals.
Dr. Lee Masterson Delmar Chiropractic Office 204 Delaware Avenue, Delmar
Dr. William Root 2079 Western Avenue, Guilderland
Medical Aesthetics
Williams Center Plastic Surgery Specialists 1072 Troy Schenectady Road, Latham
Every person knows that confidence in your appearance is important. For over 20 years, the accomplished specialists at The Williams Center have been helping our readers achieve their ideal. The Williams Center is appreciated for their expertise, state-of-the-art services, and their compassion.
Dr. Lucie Capek, MD Plastic Surgery 713 Troy Schenectady Road, Suite 308, Latham
The Artistry of Face 475 Albany Shaker Road, Albany
Credit Union
SEFCU Multiple locations
Service, integrity, trust, and value – these are the qualities that our readers looked for in their selection of SEFCU as this year's Bestie. The perennial winner has been providing knowledgeable and friendly service, educational resources, and financial advice to our readers at their convenient locations for over 80 years.
CapCom Federal Credit Union Multiple locations
Sunmark Federal Credit Union Multiple locations
Customer Service
CapCom Federal Credit Union Multiple locations
What keeps our readers coming back and voting for this company year after year? Exceptional customer service. CapCom has been delivering exemplary customer service and winning this category time and again. We like the knowledge, kindness, and ease of doing business with this trusted partner.
SEFCU Multiple locations
CDPHP 500 Patroon Creek Boulevard, Albany
Cutting Edge (Original Business)
Bard & Baker Board Game Cafe 501 Broadway, Troy
"Innovative" — this is how I would define a cutting edge business, and Bard & Baker Board Game Cafe is exactly that – offering its guests a selection of over 500 board game titles along with sandwiches, snacks, and cozy cocktails, this cafe invites their guests "to unplug and play."

Day Spa
Complexions Spa for Beauty and Wellness 221 Wolf Road, Albany 268 Broadway, Saratoga Springs
"Pampering with a purpose" has been this spa's mission for over 30 years. Complexions Day Spa has been selected as this year's Bestie once again. From massage to facials and nail care, and of course a visit to their sauna, steam and relaxation rooms, you can easily spend the day here.
Kimberley's A Day Spa 982 New Loudon Road, Latham
The Ivy Spa 583 North Greenbush Road, Rensselaer
Dry Cleaners
Stena Dry Cleaning 451 Albany Shaker Road, Albany Stena
Dry Cleaning offers its customers great counter service and a variety of services to help with most laundering and tailoring needs. We appreciate their convenient hours and great quality work.
Silvestri Dry Cleaners 69 Fuller Road, Albany 145 Vly Road, Schenectady
Hartz Family Cleaners 1714 Union Street, Schenectady
Facial
Breathe Massage 48 Hudson Avenue, Delmar
"We wanted to have a relaxing, calm environment where people could come in and "just breathe."' This was the inspiration for creating Breathe Massage, and our readers recognize it. With facials of various lengths and catering to different needs, these estheticians will help you put your best face forward.
Skin Solutions 5000 Dunhill Court, Suite 5004, Slingerlands
Complexions Spa for Beauty and Wellness 221 Wolf Road, Albany 268 Broadway, Saratoga Springs
Fitness
Center Metabolic Meltdown Multiple locations
Metabolic Meltdown is being recognized as this year's Bestie because of results. Members love the 45-minute workout that combines cardio and strength building exercises. The friendly trainers motivate and encourage our readers to achieve their fitness goals while building a community of like-minded, supportive people.
Kettlebell Fitness Center 333 Delaware Avenue, Delmar
ABC Sports & Fitness 3 Johnson Road, Latham
Florist
Surroundings Floral Studio 145 Vly Road, Schenectady
The owner has been delighting our readers with floral arrangements from Surrounding Floral Studio since 1991. Out of the ordinary, with sculptural designs that use a diverse selection of blooms, greens, and other elements, our readers know that they won't get "cookie cutter" from Surroundings…Personalized service and great value!
Felthousen's Florist & Greenhouse 1537 Van Antwerp Road, Schenectady 250 Columbia Street, Cohoes
White Cottage Gardens 194 Guy Park Avenue, Amsterdam
Furniture Store
Mooradians Furniture 800 Central Avenue, Albany 1758A Route 9, Parkwood Plaza, Clifton Park
Looking for new furniture can be exciting but stressful. Mooradians Furniture is being recognized as this year's Bestie because of their selection of high-quality furniture and the pressure-free shopping experience they offer. Feel free to browse, design and have fun selecting your next perfect piece!
The Furniture House 1254 Route 9P, Saratoga Springs 1060 Route 9, Queensbury
Old Brick Furniture 33-37 Warehouse Row, Albany 2910 Campbell Road, Schenectady
Hair Salon
Choices Hair Studio 180 Delaware Avenue, Delmar
Color, cut, and friendly service have made this salon number one in our reader's minds! Choices Hair Studio offers the latest techniques in color, texture processing, and curly hair specialists! Our readers love their welcoming atmosphere and leave the salon feeling and looking beautiful!
Ambiance Salon & Day Spa 579 Troy Schenectady Road, Latham
Panache Hair and Nail Studio 1661 Route 9, Clifton Park
Health Care/HMO
CDPHP 500 Patroon Creek Boulevard, Albany
Great value, friendly service, and an awesome selection of providers have our readers selecting CDPHP as the inaugural Bestie. In addition to great service, we love the community engagement of this company. You will regularly see them sponsoring an event, and of course, everyone loves the Corporate Challenge!
MVP Health Care 625 State Street, Schenectady
Blue Shield of Northeastern New York 40 Century Hill Drive, Latham
Heating & Cooling
Family Danz Heating & Cooling 404 North Pearl Street, Albany
Capital Region residents know the importance of a good heating and cooling company. They chose Family Danz for their reliability, friendly service, and great value. No one wants their heating system to have an issue, but our readers know that if they do, Family Danz will be there to help!
Main-Care Energy 1 Booth Lane, Albany
Crisafulli Brothers Plumbing & Heating 520 Livingston Avenue, Albany
Hospital
St. Peter's Hospital 315 South Manning Boulevard, Albany
Whether it is for routine tests or an emergency, our readers rely on St. Peters Hospital for their care. The friendly, caring staff, the state-of-the-art technology, amenities for patients and loved ones alike, and the compassionate service are reasons our readers voted them their Bestie!
Albany Medical Center 43 New Scotland Avenue, Albany
Ellis Hospital 1101 Nott Street, Schenectady
Insurance Agency
Angers & Litz Insurance 15 Angers Avenue, Schenectady
tied with
SEFCU Insurance Agency 469 State Street, Schenectady
When it comes to insurance, our readers trust Angers & Litz as their hometown favorite. Family-owned and operated, their friendly service and selection of both personal and business insurance products keep our readers covered for anything that comes their way.
SEFCU is a trusted partner for many Capital Region residents, but when it comes to insurance; our readers rely on SEFCU Insurance for their value, service, and selection of products. Whether for business or personal insurance, our readers love having all of their business under one (protected) roof.
Marshall & Sterling Insurance Multiple locations
Law Firm
Copps DiPaola & Silverman, PLLC 126 State Street, Albany
Dealing with legal issues can be daunting, but the lawyers at Copps DiPaola & Silverman are there to lend a listening ear and a helpful hand. Their expertise in family-related practice areas has helped our readers with compassion. That is why they are being recognized as the inaugural Bestie.
Martin, Harding & Mazzotti, LLP 1222 Troy Schenectady Road, Niskayuna
Meier Law Firm, PLLC 10 Utica Avenue, Latham
Mani/Pedi
Venetian Nail Spa 664 New Loudon Road, Latham
The dry winter air can wreak havoc on our hands and feet, and with summer right around the corner, it is time for some pampering! Our readers choose Venetian Nails as their Bestie! The exemplary service, spa-like atmosphere, and high-quality product line keep our readers coming back!
Shelley Salon & Day Spa 2 Greenbush Avenue, East Greenbush
Serenity Day Spa 1523 Columbia Turnpike, Castleton
Marina
Donovan's Shady Harbor Marina 70 Shady Harbor Drive, New Baltimore
Our readers look for clean, comfortable and well-appointed when they look for a marina, and Shady Harbor has it all and then some! With a family and pet-friendly vibe, there is something for everyone. From the immaculate bathhouse to the inground pool, new docks and of course the full-service restaurant.
Harris Bay Yacht Club 2712 Route 9L, Cleverdale
Massage
Laberge Massage Therapy 204 Delaware Avenue, Delmar
Lauren Laberge is once again this year's Bestie. Our readers choose her year after year for her consultative approach to bodywork. She is a true listener, who through thoughtful consultation, learns about her client's goals and areas of concern, and then with deft professionalism, skill and compassion addresses each in kind.
The Body Spot 7 Johnson Road, Latham
Pure Elements Organic Salon 1728 Western Avenue, Albany
Paving/Sealcoating
L. Browe Asphalt Services broweasphalt.com
Whether you are a homeowner looking to pave your driveway or a business owner wanting to pave your parking lot, L.Browe has been earning our readers loyalty since 1960. Delivering on time, reliable and honest workmanship, this paving contractor is known for its service and dependability. Welcome this inaugural Bestie!
Gabriel Contractors, Inc. gabrielpaving.com
Luizzi Brothers Sealcoating & Paving luizzisealcoating.com
Pilates Studio
Free Movement 500 Kenwood Avenue, Delmar
Our readers know and trust Free Movement Pilates to help them achieve their fitness and wellness goals. Whether in a private session or a group class, their knowledgeable instructors guide their clients safely through a series of exercises in their clean, relaxing studio. Our readers also love their convenient class schedule.
Pilates Principle 578 New Loudon Road, Latham
Absolute Pilates 4 Atrium Drive, Albany
Tree Service
Mark's Tree Service markstrees.com
Mark's Tree Service has been providing our readers with attentive customer service for over 30 years. Their dedication to safety, professionalism and client satisfaction has earned this family-owned company recognition as the first Bestie in this category. Our readers love the personal attention and commitment to excellence.
SDS Tree and Stump Removal sdstree.com
Wedding Photographer
Hitlin Photography hitlinphoto.com
Couples trust the memorialization of their wedding day with Meghan and Keith of Hitlin Photography. This repeat Bestie delights our newlyweds with creative, high-quality photographs commemorating their special day. From the first conversation with Hitlin to well beyond the "I do's" our readers enjoy a personal, professional experience.
All Occasions Photography alloccasionsphoto.net
T.R. Laz trlaz.com
Yoga Studio
Heartspace Yoga & Healing Arts 747 Madison Avenue, Albany 10 Second Street, Troy
Whether you are a beginner looking to increase your activity in a relaxed atmosphere or a dedicated practitioner, our readers appreciate Heartspace helping them to safely engage with this age-old practice. With convenient locations, class schedules and community-centered events, Heartspace has earned a spot as a repeat Bestie!
Orchid Tree Yoga 457 State Route 146, Guilderland Center
Radiance Hot Yoga 394 Feura Bush Road, Glenmont 595 New Loudon Road, Latham
Shopping
Apple Orchard
Golden Harvest Farms 3074 US Highway 9, Valatie
Columbia County is once again the home of this year's Apple Orchard Bestie going to Golden Harvest Farms. A scenic drive from anywhere in the Capital Region and such a perfect setting. Oh…and the apples are wonderful.
Bowman Orchards 141 Sugar Hill Road, Rexford
Indian Ladder Farms 342 Altamont Road, Altamont
Bike Shop
Bike Barn Cycling and Fitness 109 Remsen Street, Cohoes
Nestled in Cohoes is a multi-time winner of Bike Shop category. That is what makes the Capital Region great; retailers like Bike Barn are jewels studding our region. As momma always said, great things come in small packages.
Freemans Bridge Sports 38 Freemans Bridge Road, Scotia
Mad Dog Bicycles 561 Delaware Avenue, Delmar
Bookstore
Northshire Bookstore 424 Broadway, Saratoga Springs 4869 Main Street, Manchester Center, VT
Whether shopping in Saratoga or neighboring Manchester, VT, Northshire Books is worth anytime you spend there. Our readers think more time rather than less because their store is amazing. I defy you NOT to find a great book there.
Book House of Stuyvesant Plaza 1475 Western Avenue, Albany
The Open Door Bookstore & Gift Gallery 128 Jay Street, Schenectady
tied with
The Chatham Bookstore 27 Main Street, Chatham
Bridal Shop
Bridal Gallery by Yvonne 895 New Loudon Road, Latham
tied with
Lily Saratoga 6 Franklin Square, Saratoga Springs
For many years, The Bridal Gallery by Yvonne has lead the way down the aisle. Friendly service, outstanding choices and perfect endings for your special day. A multiple year winner for good reason. A truly happy place. Lily Saratoga is a stylish choice in Saratoga which is becoming the "style center" of the Capital Region. Their choices range from traditional to non-traditional but always encompassing what the bride will love. Lovely setting for browsing and great advice too.
Azalea Dresses 3770 Carman Road, Schenectady
Angela's Bridal 126 State Street, Albany
Car Dealer
Keeler Motor Car 1111 Troy Schenectady Road, Latham
Time spent browsing at Keeler may just be the perfect solution for indecision when choosing a new or used car. So many choices, so many skilled professionals to help you. You will drive off with your new car from Route 7 to cloud 9.
Lia Auto Group Multiple locations Goldstein Auto Group Multiple locations
Clothing Boutique
Truly Rhe 1 Broadway, Troy
Shopping at Truly Rhe is fun! How many times can you say that about shopping? Fun choices, unique accessories and the loveliest of associates to help you choose. It is a marvelous boutique.
Fancy Schmancy 641 New Loudon Road, Latham
Lifestyles 436 Broadway, Saratoga Springs
Consignment
Finders Keepers Consignments 1603 Route 9, Clifton Park
As a multi-year winner, Finders Keepers continues to show the way for consignment shopping. Excellent choices when on a tight budget. You will love this consignment shopping experience.
Something Old Something New 1969 New Scotland Road, Slingerlands
Treasures Thrift Shop 60 West Avenue, Saratoga Springs
CSA/Community Co-Op
Honest Weight 100 Watervliet Avenue, Albany
Honest Weight is a place where food meets health and health meets variety. Strolling the aisles make you realize that the meticulously kept and stocked shelves are not an accident. The store is well run, well staffed and worth the many votes year after year.
Niskayuna Co-op 2227 Nott Street, Niskayuna
Denison Farms 333 Buttermilk Falls Road, Schaghticoke
Farmers Market
Troy Waterfront Farmers Market Monument Square, Troy (April-October)
49 Fourth Street, The Troy Atrium, Troy (November-March)
Is the Troy Farmers Market an event or a farmers market? It is truly both. Strolling the streets of historic Troy, meeting friends and picking out the finest that our region has to offer is a sublime experience not to be missed.
Schenectady Green Market Around City Hall, Schenectady (May-October) Proctors Theatre, Schenectady (November-April)
Saratoga Farmers Market 65 South Broadway, Saratoga Springs
Garden Nursery
Faddegon's Nursery 1140 Troy Schenectady Road, Latham
If the winter is a tough one, we want Faddegon's to show us the path into spring and they do every year! Rows of greenhouses and aisles of horticulture perfection await. We count the days to shop there every year, who else can claim that loyalty.
Hewitt's Garden Centers Multiple locations
Gade Farm 2479 Western Avenue, Guilderland
Gift Shops
The Cross Eyed Owl 3143 US Highway 9, Valatie
tied with
Wit's End 1762 Route 9, Parkwood Plaza, Clifton Park
Tucked away treasures are often the best and that is exactly what The Cross Eyed Owl is. Worth the trip to Valatie from all corners of the region to find the perfect gift or accessory for your home. Give yourself time to explore though as it is packed with charm. Conveniently off the Northway, Wit's End has been impressing our readers for years with their amazing choices to shop from. The latest trends are there as well as the tried and true in everything that requires style. Clothes, jewelry, home accessories and on and on are there for you to enjoy.
Pearl Grant Richmans 1475 Western Avenue, Stuyvesant Plaza, Albany
Maggie's Gift Shop 521 Troy Schenectady Road, Latham
Hardware Store
Ace Hardware(Troy) 63 Third Street, Troy
831 Hoosick Road, Troy
Strollable hardware stores, and not just what men would enjoy. The lovely staff at Ace in Troy know how to stock beyond hardware. You need to stop there first as you can save yourself time going from store to store as they will probably have it.
Robinson's Hardware 1874 Western Avenue, Albany 1900 New Scotland Road, Slingerlands
Allerdice Ace Hardware Multiple locations
Health Food Store
Honest Weight 100 Watervliet Avenue, Albany
To be a healthy shopper for your family is easy for us in the Capital Region because of Honest Weight. The selection is tops and the displays and extras throughout the store are amazing. The best of all things good for you!
Green Grocer Natural Foods 1505 Route 9, Clifton Park
Healthy Living Market & Cafe 3065 Route 50, Saratoga Springs
Jeweler
Drue Sanders Custom Jewelers 1675 Western Avenue, Albany
"Unique" and "special" are the two words that come to mind when thinking of Drue Sanders. The staff is always there to help and the selection and creativity is unparalleled. Bravo Drue Sanders and team.
Frank Adams Jewelers 1475 Western Avenue, Albany
Joyelles Jewelers 318 Delaware Avenue, Delmar
Liquor/Wine
Exit 9 Wine & Liquor 9 Halfmoon Crossing Boulevard, Halfmoon
Whether it is a special occasion or everyday indulgences, Exit 9 Wine & Liquor is the place to go. From the beginning of your beverage shopping to cashing out, your needs come first and the prices are fantastic. Clean, comfortable, and always well staffed by extremely knowledgeable employees.
All Star Wine & Spirits 579 Troy Schenectady Road, Latham
Empire Wine 1440 Central Avenue, Albany
Menswear Shop
Mark Thomas Men's Apparel 5 Metro Park Road, Wolf Road Park, Albany
A multi-time winner that just gets better and better. Style is revered at Mark Thomas and they are here to help us all – whether in tune with style or needing advice. We are so happy that the Capital Region Living readers acknowledge them each year as the Best(ie).
Choppa & Son Formal Wear 1020 Central Avenue, Albany
Music Store
John Keal Music Company 819 Livingston Avenue, Albany 1758 Parkwood Plaza Route 9, Clifton Park
Keal's specializes in servicing school music programs and offering an easy and affordable experience for everyone to learn. There is no doubt that the Capital Region and the world needs music and the next generation to learn how to play it. Thank you Keal's for providing this to all.
Blue Sky Music Studio 118 Adams Street, Delmar
Last Vestige Music Shop 173 Quail Street, Albany
Optical Center
Buenau's Opticians, Inc. 228 Delaware Avenue, Delmar
Buenau's care and skill is the reason for this recognition. The combination of having board certified optometrists and opticians that are dedicated to their clients makes this new Bestie category winner a great choice by the readers. While we always want our eyes to be perfect, they often are not, so knowing they can be corrected perfectly is a beautiful thing.
DiNapoli Opticians Multiple locations
Hughes Opticians 411 Kenwood Avenue, Delmar
Sporting Goods Store
Steiner's Sports Multiple locations
Steiner's has been a multi-year winner with good reason. You can shop intelligently at Steiner's with the type of care that you just cannot get in big box stores. If you are skilled in a sport or just wanting to try it out, Steiner's will direct you to the best choices.
Sievert's Sporting Goods 4804 State Highway 30, Amsterdam
Shopping Mall/Center
Colonie Center 131 Colonie Center, Albany
For many, many years, Colonie Center has been the choice of many for shopping excursions. Shop, have a cup of coffee, see a movie, shop some more…what could be better? Always clean and safe for families to stroll and be entertained, it is an excellent pick by the CRL Magazine readers.
Stuyvesant Plaza 1475 Western Avenue, Albany
Crossgates Mall 1 Crossgates Mall Road, Albany
Supermarket
Hannaford Multiple locations
The supermarket industry is a very competitive one in the Capital Region and the fact that Hannaford has commanded the win for several years now is huge recognition. The selection is very good and their prices are always recognized by our magazine and others. Another job well done for the local Hannaford teams!
Price Chopper Multiple locations
Honest Weight 100 Watervliet Avenue, Albany
Tire Store
Grand Premier Tires & Custom Wheels 591 Columbia Turnpike, East Greenbush
3361 South Thompson Street, Schenectady
Grand Premier Tire & Custom Wheels has been a leader among tire dealers and service since 1982. This category is another new one for the Bestie Readers poll and we knew the winner would include sales, tire balancing, tire rotation, tire changing and more but what we didn't know was that the service would rank number one over the big chains.
Adirondack Tire & Service Multiple locations
Warren Tire Service Centers Multiple locations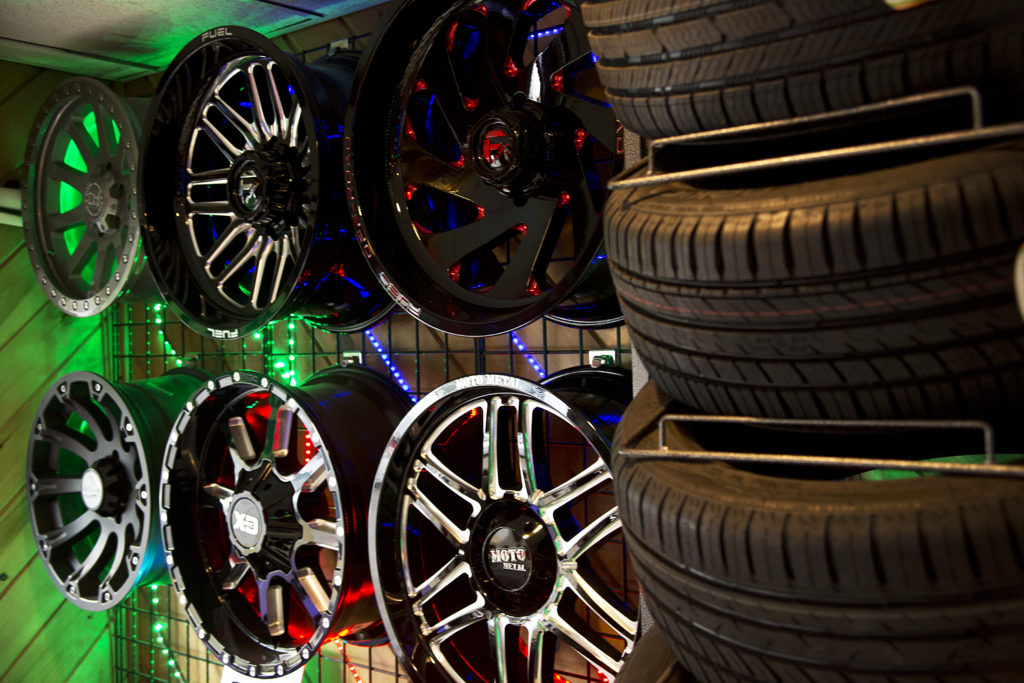 Travel Agency
AAA Hudson Valley Multiple locations
AAA Hudson Valley has grown and grown into a premier place for many things travel related. One-stop shopping now for trips being planned and executed. Expert assistance in the travel industry is what we need as travel can be complicated these days. If you haven't used AAA Hudson Valley for a trip yet, you absolutely need to.
Blue Skies Travel 15 Troy Road, East Greenbush
Celtic Tours World Travel 1860 Western Avenue, Albany
People and Media
Afternoon Anchor
Christina Arangio
Christina has been with Channel 10 in the Capital Region since 2007 and brought with her from other parts of the country, some pretty heavy reporting experience. From the space shuttle Columbia disaster, hurricanes, and the Long Island rail tragedy, Christina has been on the front lines of some pretty incredible moments. Now loved and appreciated by the Capital Region Living readers as a source we can trust and admire.
Evening Anchor
John Gray
John's persona both on and off camera make our perennial winner and friend, John Gray tough to beat. Whether John is telling you about a disaster or about a heartwarming moment, John is all in. He not only reports, he captivates.
Morning Anchor
Dan Bazile
This first-time winner as morning anchor has been charming and informing the Capital Region for years. We feel certain that there may be a new perennial winner in Dan Bazile. His smile lights up the morning for our readers and they can depend on his professionalism.
Morning Team
Julie Chapman & Dan Bazile
What an awesome combination of fun and talent these two anchors have. They are a pleasure to watch each morning to start our day. Some folks have the ability to enlighten and report on some pretty tough stories and that is what these two possess in large quantities.
Meteorologist
Bob Kovachick
Bob has been keeping us prepared for years now in the Capital Region. How many times have we thought, "I have to watch Bob to know how to dress tomorrow." Bob Kovachick has probably advised more people on dress than many of the great designers!
Music Radio
The CAT
From the sounds of Blake Shelton and Florida Georgia Line to gregarious on air personalities, our readers keep the dial tuned to The Cat! The music keeps people tuned in, while the contests and events brighten our day. We all have had at least one carpool karaoke session to this station! News Radio WAMC As a go-to source for local, national and world news, WAMC again captures the hearts and minds of our readers! Programming that includes NPR feature shows as well as WAMC's own Roundtable and Vox Pop rounds out the lineup, with deep dives into literature, medical, food and science.
Local Radio Personality
Paul Vandenburgh
Paul certainly can get our blood surging each day with his coverage of the political scene. He is knowledgeable and always has an opinion that he can justify to the listeners. Paul is a mainstay in Albany for local and national news coverage.
Local Print Journalist
John Gray
John's fans are in the legions and growing. We, at Capital Region Living cannot wait to read his column as it comes into our magazine each month. We are proud of John and of being a part of his world.
Sportscaster
Rodger Wyland
tied with
Marisa Jacques
From recounting the results of International contests to introducing us to the High School Athlete of the Week or the members of the High School All Star Teams, Rodger Wyland brings sport to the layman and fanatic alike. His expertise, personable approach and welcoming smile makes him a perennial Bestie! As a Capital Region native, Marisa Jacques knows that we love our sports and she brings us into the game with in-depth stories and player profiles. Her coverage of local sports and international alike, ensures we never miss a result!
Places
Adirondack Inn
Mirror Lake Inn 77 Mirror Lake Drive, Lake Placid
The Mirror Lake Inn is another of our perennial winners and we are so happy about that. It is the best example of what our area offers in hospitality. The property is beyond beautiful and the amenities are unmatched; spa, food and views of Mirror Lake. Bravo to our friends at the Mirror Lake for being relentlessly driven to perfection.
Lake Placid Lodge 144 Lodge Way, Lake Placid
The Inn at Erlowest 3178 Lake Shore Drive, Lake George
Assisted Living/Nursing Home
Teresian House 200 Washington Avenue Ext., Albany
The Teresian House is known for a high quality of care which enhances its resident's life. Their motto is that Teresian House is a place "where the Spirit of Love and Dedication lives." and our readers agree.
Pine Haven Nursing & Rehabilitation Center 201 Main Street, Philmont
The Sentinel of Amsterdam 10 Market Street, Amsterdam
B&B (3 hours)
The Inn at Cooperstown 16 Chestnut Street, Cooperstown
This region has so many lovely places to stay but the Inn at Cooperstown is unique and that has captured the heart of our readers this year. A hub for bicyclists each year but loved by all whether a bike enthusiasts or not. Close to the Baseball Hall of Fame, great restaurants, golfing, museums and much more.
The Fern Lodge 46 Fiddlehead Bay Road, Chestertown
The Morgan State House 393 State Street, Albany
Campground
Thompson's Lake State Park Campground 68 Thompsons Lake Road, East Berne
Thompson's Lake Campground, is beautifully situated in the Helderberg mountains just four miles from the Helderberg Escarpment. Located within Thacher State Park, the campground offers 140 wooded campsites. It also has a sandy beach, mixed hardwood and conifer forests, limestone outcroppings and open fields which makes it a gorgeous choice in campgrounds.
Rogers Rock Campground 9894 Lake Shore Drive, Hague
Lake George RV Park 74 State Route 149, Lake George
Day Trip (3 hours)
Woodstock, NY
Yes, Woodstock is home to the nation's most recognizable music festival (coming up on its big anniversary) but Woodstock is so much more. A spiritual environment filled with artisans that can wow your senses. The food choices are varied, the scenery is beautiful and the memories for some of us are sublime.
Berkshire Region, MA
Cooperstown, NY
Dog Friendly
Healthy Pet Center Multiple locations
You will always find exactly what you are looking for at Healthy Pet Centers. Very well stocked and filled with safe alternatives for your pets. Expert assistance is readily available and oh yes…..some pets too.
Henry Loves Betty Pet Services + Boutique 472 Madison Avenue, Albany 16 First Street, Troy
Saratoga State Park 19 Roosevelt Drive, Saratoga Springs
Fishing Hole
Saratoga Lake
Some of the best fishing in the Capital Region is in Saratoga Lake but a fishing "hole" it is not. Big and beautiful with many places to relax and pull in the big one. Families from the Capital Region have loved Saratoga Lake for years and for good reason in any season!
Golf Course Public
Van Patten Golf Club 924 Main Street, Clifton Park
One of our annual repeat winners in this category, this privately owned, public facility has a country club feel for sure. We know this category is all about the golf but the Vista restaurant is another perk. Built in 1968, the course features large mature spacious greens, sloping wide fairways and expansive views of the countryside.
Saratoga National Golf Club 458 Union Avenue, Saratoga Springs
Orchard Creek Golf Club 6700 Dunnsville Road, Altamont
Golf Course Private
Wolferts Roost Country Club 120 Van Rensselaer Boulevard, Albany
The golf course at Wolferts Roost has come a long way from its 1915 nine-hole golf course. It is very convenient to all in the Capital Region and offers everything you can imagine in a country club. This very competitive category in our "Besties" Readers Poll is won this year with history and style.
Schuyler Meadows Club 17 Schuyler Meadows Club Road, Loudonville
Albany Country Club 300 Wormer Road, Voorheesville
Hiking Trail
Thacher State Park 1 Hailes Cave Road, Voorheesville
Once again in this year's readers poll, Thacher Park's natural beauty reigns supreme. Cascading falls, quiet woods, and wonderful trails have it all. Hiking does not need to be grueling to be good for you, serenity does.
New Skete Monasteries 273 New Skete Lane, Cambridge
Five Rivers 56 Game Farm Road, Delmar
Hotel Capital Region
Saratoga Casino Hotel 342 Jefferson Street, Saratoga Springs
The ability to escape the adjacent casino and races is much appreciated after a day and/or night of indulgence. The rooms are spacious and well appointed and a short walk from all the action. This was and is a perfect solution after partying in Saratoga.
The Desmond 660 Albany Shaker Road, Albany
Gideon Putnam Resort and Spa 24 Gideon Putnam Road, Saratoga Springs
Hudson Valley Inn
Buttermilk Falls Inn + Spa 220 North Road, Milton
The Buttermilk Falls Inn and Spa is close enough to enjoy without endless travel time. You can quickly be at the facility to jump into great spa services, awesome food and just plain relaxation. Gorgeous is what we think of when seeing the buildings, landscape, and rooms but perfect is what you feel experiencing it all.
June Farms 275 Parker Road, West Sand Lake
Kids Birthday Venue
The Pottery Place 1475 Western Avenue, Albany
The Pottery Place has a separate party room, perfect for birthday parties. Just bring the children and they provide the space and the creativity. What could be easier than that? When you have a party at The Pottery Place, the mess left is theirs……now that is a party the parents will enjoy too.
TreePaad Fun Center 2381 Route 9, Malta
Capital District YMCA Multiple locations
Kids Camp
Camp Fowler 152 Pelcher Road, Lake Pleasant
Camp Fowler is a non-profit camp grounded in openness, hospitality, and compassionate Christianity as their website so beautifully states. In its simplicity, children can learn what the busy world does not afford them. They can have fun, flourish, and grow while taking memories with them throughout life.
YMCA – Camp Chingachgook 1872 Pilot Knob Road, Kattskill Bay, NY
JMU4Kids Multiple locations
Park
Thacher State Park 1 Hailes Cave Road, Voorheesville
We are so blessed to have many excellent parks to enjoy. Thacher with its terrain and views makes our Bestie each year because theirs is virtually unparalleled. Hiking, walking, picnicking or simply sitting and meditating in its beauty, our readers appreciate Thachers!
Saratoga State Park 19 Roosevelt Drive, Saratoga Springs
The Crossings of Colonie 580 Albany Shaker Road, Loudonville
Picnic Spot
Thacher State Park 1 Hailes Cave Road, Voorheesville
Thacher Park has been charming our Capital Region families for years and it is never a question for our readers when voting for their favorite picnic spot. The views are commanding throughout the park and the facilities to picnic are plentiful. The summer just is not summer without a picnic in Thachers Park.
Peebles Island 1 Delaware Avenue, Waterford
Henry Hudson Park Barent Winne Road, Selkirk
55+ Retirement Community
Eddy Hawthorne Ridge 30 Community Way, East Greenbush
Located near the YMCA in East Greenbush, the Eddy Hawthorne Ridge is safe, secure, maintenance-free living with delicious dining. With fun-filled social activities and apartments in a variety of styles and sizes, 55+ living is at its best here.
The Spinney Group Multiple locations
Coburg Village 1 Coburg Village Way, Rexford
Romantic Getaway
The Inn at Erlowest 3178 Lake Shore Drive, Lake George
Romantic for sure but also stately and grand. The Inn at Erlowest provides some of the best views of Lake George in any season of the year. Food, service and ambiance is what drives our readers to vote The Inn at Erlowest, most romantic!
Mirror Lake Inn 77 Mirror Lake Drive, Lake Placid
The Sagamore Resort 110 Sagamore Road, Bolton Landing
Ski Area
Jiminy Peak 37 Corey Road, Hancock, MA
Jiminy Peak continues to provide excellent skiing for the Capital Region families and that is well appreciated by our readers. Close for us to travel to, very affordable for family skiing and wonderful service. Pick a weekend in winter and a trail to enjoy and you will be happy you live in the great Northeast.
Mount Snow 39 Mount Snow Road, West Dover, VT
Gore Mountain 793 Peaceful Valley Road, North Creek
Saratoga Inn/Hotel
The Adelphi 365 Broadway, Saratoga Springs
The website for the Adelphi says, "From the moment you unlock your door to the moment you let in the morning sun, we've prioritized unique provisions for a beautiful, well considered stay" and truer marketing pieces have not been written. It is a premier boutique property in the Capital Region. Conde Nast placed The Adelphi on their Hot List and the readers of Capital Region Living did too!
Gideon Putnam Resort and Spa 24 Gideon Putnam Road, Saratoga Springs
Saratoga Arms 497 Broadway, Saratoga Springs
Vermont Inn
The Woodstock Inn 14 The Green, Woodstock, VT
The Woodstock Inn has always been a wonderful place to visit and relax but the recent renovations make it hard to surpass. Like a setting out of a great New England novel or painting, the Woodstock Inn sits majestically in the quaint town of Woodstock. The rooms are gorgeous and the amenities are world class.
Reluctant Panther Inn and Restaurant 39 West Road, Manchester Village, VT
Wedding Venue
The Old Daley Inn on Crooked Lake 2339 NY-43, Averill Park
Historic, beautiful and perfect for your big day. The Old Daley Inn on Crooked Lake is so well run and the service they deliver is dependable and creative. Our readers vote on experiences and history and this wedding venue had it all.
The Century House 997 New Loudon Road, Latham
Pat's Barn 110 Defreest Drive, Rensselaer