With health on the top of everybody's mind in 2021—you know, because of the pandemic—now's a better time than any to become more environmentally conscious and live a healthier life. Start things off on the right foot by grabbing some of these eco-friendly products, perfect for turning over a new leaf.
Swaggr – If you can believe it, the material used to make these super comfy socks is 91 percent composed from recycled plastic bottles! Treat your feet—and clean up the world in the process.

Broken Top Candle Company – Candles, lotions, diffusers and soaps, oh my! Broken Top Candle Company offers handcrafted, sustainable and eco-conscious luxury bath, body and home products, utilizing only natural and organic materials.

ATTITUDE – Clean products, less plastic and more trees. That's the mantra that eco-friendly brand ATTITUDE lives by. Conscious consumers turn to it for all their home, personal and pet grooming needs.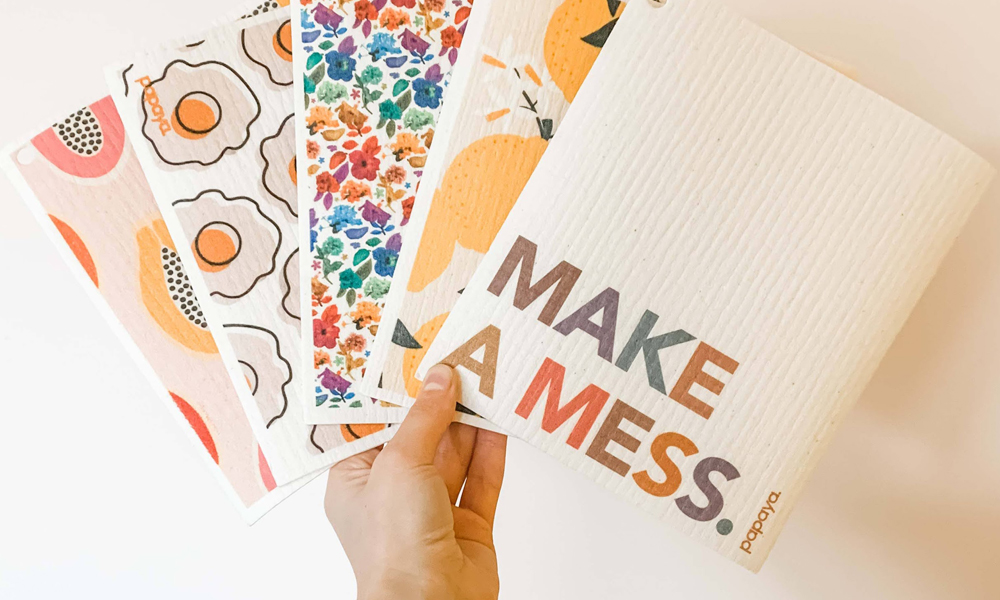 Papaya – No need to hoard those bulky paper towels ever again! Meet Papaya, the reusable paper towel, that replaces up to 17 rolls. All-natural, antibacterial and compostable, Papaya proves that size really doesn't matter after all.

Junes – The Junes bag is the perfect shoulder tote, made with a sustainable Bio-Knit. It's durable, washable and will last forever—or until you buy another and another.

Raum Goods – Raum Goods is on a quest to connect people with Mother Earth. Its goal? To make an ethically sourced, earth-friendly shoes made from all-natural materials.

Sea Witch Botanicals – Sea Witch Botanicals is so ready to do good for the Earth by doing what it does best: guiding consumers to a more eco-friendly lifestyle. A green health and wellness brand, Sea Witch epitomizes what it means to love the planet, yourself and your home.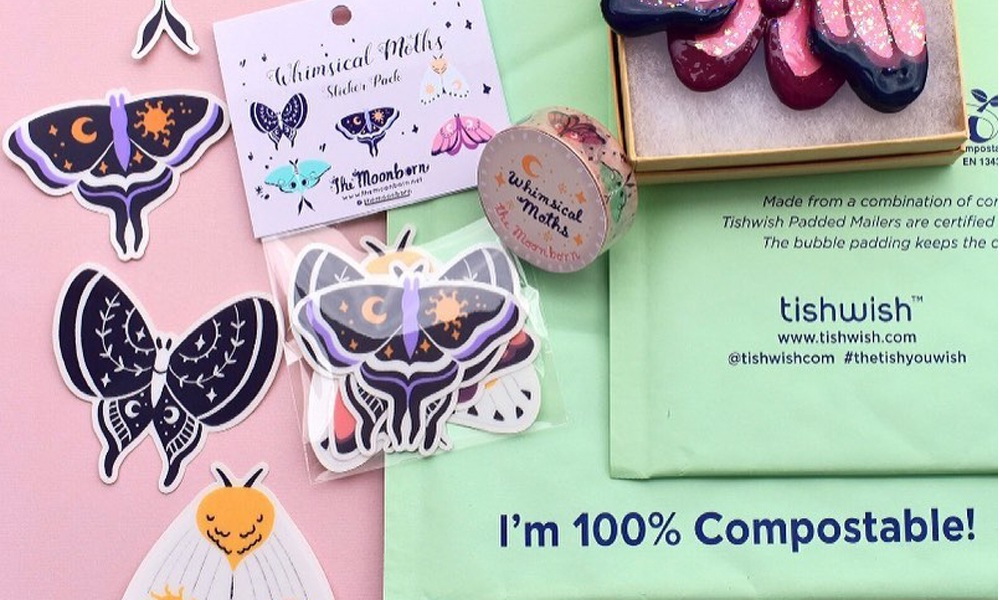 Tishwish – Switching to sustainable mailers is a breeze with Tishwish. The company provides custom compostable mailers, tissues, stickers and ribbons for businesses and individuals alike. It is an easy way to turn a company's mailings into a sustainable practice.

Tinggly – Talk about gift-giving with a green conscience. Tinggly is your go-to resource when it comes to giving experiential gifts. Choose from hundreds of options ranging from adrenaline adventures and culinary tastings to romantic getaways and travel experiences. For every gift given, Tinggly promises to clean 11 pounds of plastics—the equivalent to 220 plastic bottles—from areas around the globe.