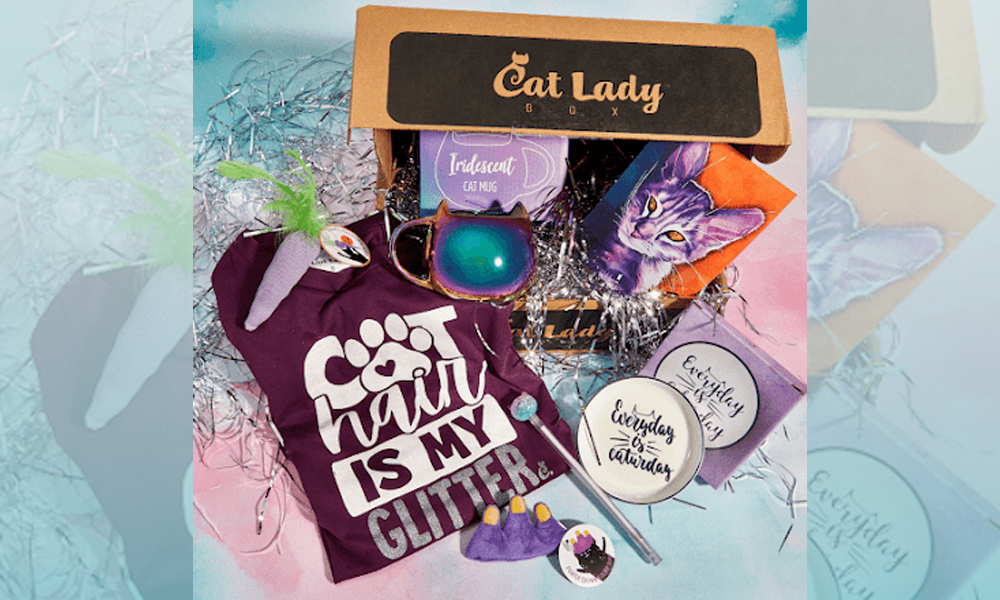 CatLadyBox
Exclusive subscription box for cat ladies everywhere. From chic clothing to adorable glassware, you can represent your modern style and taste while showing off your cat pride. You're not crazy, just crazy about cats! Choose from the 1, 3, or 6-month plan and receive your purr-fect box right at your doorstep. CatLadyBox also works to save cats and give them a better life. Each week, the CatLadyBox Cares program makes a cash donation to a new rescue organization.  Throughout the year, they also make donations whenever they can to help out with vet bills, sponsor special rescue projects, and support adoption centers.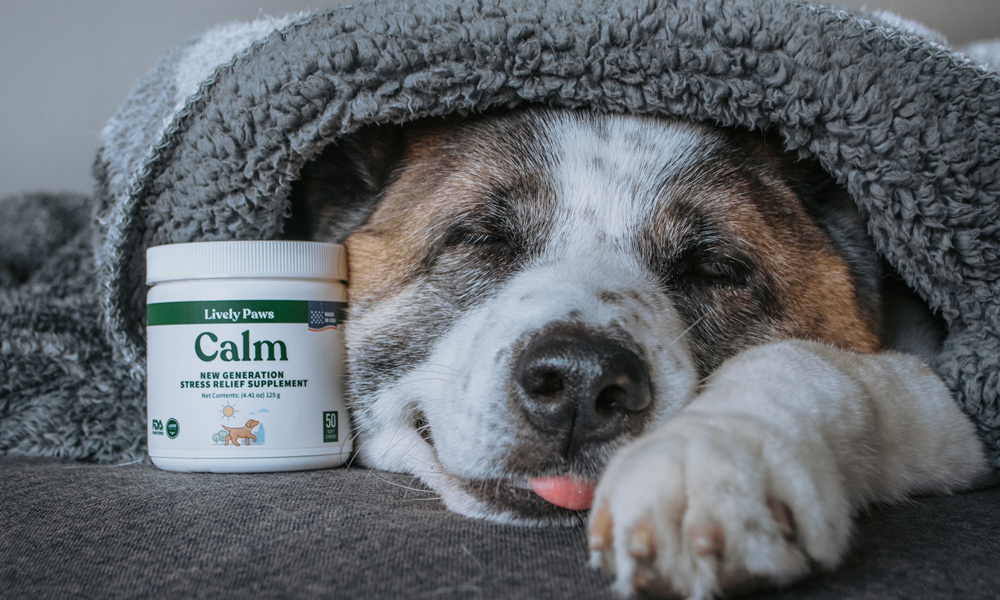 Lively Paws
Happy pets are healthy pets. At Lively Paws, pets are family and treated only with the healthiest, most reliable ingredients. All chews make it easy to maintain your pup's health with an innovative line of carefully formulated supplements. Crafted after specific needs with non-toxic ingredients, our supplements are guaranteed to show vast improvements. Whether dealing with joint pain, digestive health, or anxious vet visits, the brand offers a full array of products for all types of treatments.
Purggo
Make Your Car a Relaxing Oasis with the PURGGO Car Air Eco-Purifier & Freshener. Having a smelly car only creates stress and anxiety — freshen up your ride with the minimalistic and all-natural car air eco-purifier & freshener! It's made with pure and sustainable natural bamboo charcoal, which absorbs & eliminates odor instead of masking it. Fragrance- & allergen-free, it's all-natural, non-toxic, and 100% asthma and allergy friendly. On top of this, it lasts for 365+ days (longer lasting than any product available worldwide) and works continuously in the background!
StoveShelf
A range of possibilities! This nifty gadget to help save cabinet space and make cooking easier with its storage rack!  A magnetic shelf attachment that fits nearly every kitchen stove. Our patent-pending magnetic design allows for zero installation – just take it out of the box, set it on your stove, and revel in your great decision.
Cribsi SmartMat
This smart & decorative trivet doubles as a stand for mobile phones and tablets, so you can easily follow a recipe online, read news, or watch TV. When the food is ready for serving, use the Eva Solo SmartMat as a table mat for a hot saucepan or dish.
Chef Woo Ramen
The first plant-based instant ramen, made with conscience in the U.S. and inspired by Asian traditions. The yummy organic alternative to the staple in Eastern  cultures arrives to tantalize our palettes and give our diets a better, more convenient way to satisfy those ramen cravings. All without any added MSG.
Sugar Plum Beer and Bourbon Liquor Nut Tin
Ever look for a snack that you can just go nuts for? Say goodbye to the old boring snacks of the past and introduce your taste buds to our boozy flavored peanuts, they are so potent that it you'd swear you just had a drink of the real thing! Available in Irish Stout, Rum and Whiskey, these all-naturally flavored peanuts round out this three-nut sampler that's sure to turn even the most indifferent average Joe into a serious nuthead!
Herbal Revolution
Calling all spice lovers! Fire Tonic, also known as Fire Cider, is a warming and spicy blend of vegetables and herbs infused in organic raw apple cider vinegar. Using all organic ingredients, our blend starts off with horseradish, garlic, onions, turmeric, ginger and hot peppers and then we add burdock root, dandelion root, hyssop, rosemary, lemons, thyme and honey.
Pop Art Snacks
A uniquely delicious, out-of-this-world treat with worldly flavors. The award-winning brand brings gourmet popcorn to the mainstream with offerings to please various discerning taste buds. It's an everyday snack that's elevated to a savory "taste of art," with such bold selections as Rosemary Truffle With Olive Oil and Dill Pickle Vegan Ranch to make a health-conscious foodie salivate just thinking about them! Always crafted in small batches, Pop Art Popcorn is Non-GMO, contains no MSG, is kosher, gluten-free, and air-popped. Their newest creation lives up to the hype with its salty goodness. Get the crunch you crave without sacrificing nutrition or fun flavors with the Pop Stars 3D Potato Bites. Made with non-GMO potatoes, gluten-free, kosher, and sunflower oil. For anyone to enjoy but your tweens and teens especially will be begging you to keep this yummy snack in your pantry.
Before you drink gummies by Toast
Enjoy your drinks and your mornings! Forget the hangover, feel supported before a night of drinking with friends! Toast! Supplements are formulated in bite-sized gummies and scientifically made to protect your liver and reduce hangover symptoms after a night of drinking. Tasting like candy but featuring added supplements to benefit your health, take a gummy before you go on a big night out to feel fresh and rejuvenated the next day.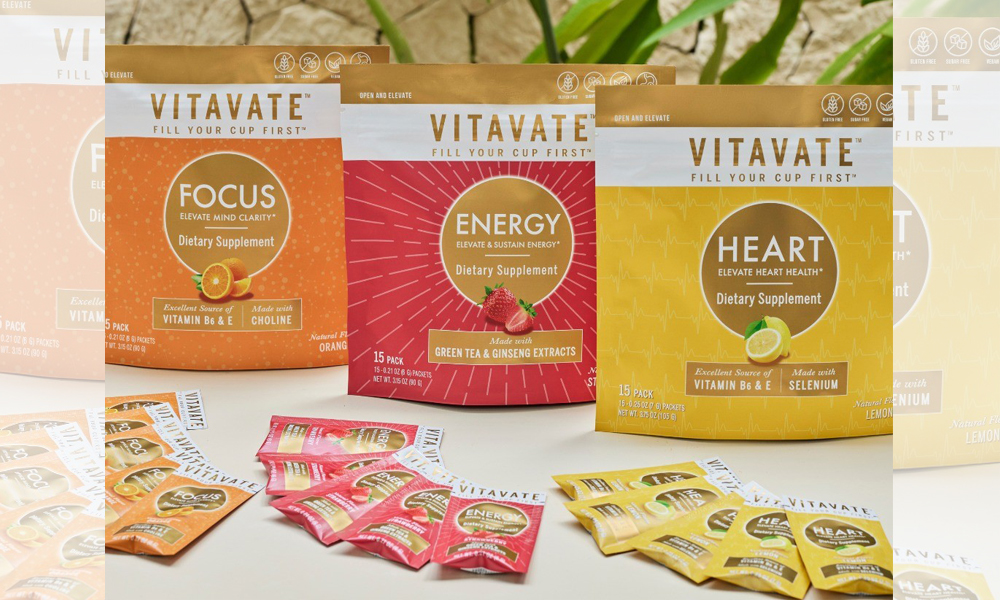 Vitavate
Elevate your wellness routine with VITAVATE™ dietary powdered supplements
to support heart health, restore focus, and sustain energy while on-the-go. Every ingredient and production lot is tested to ensure the highest standards in efficacy and food safety.
Mark T. Wendell Tea Co.
We all know drinking tea is good for your health, but it can be hard to know which types to try out. Let us help you out on your tea drinking journey. Since 1904, We have been synonymous with superior taste and coveted luxury tea blends. That promise started with the original owner, Mark Wendell, and it hasn't changed in the past 50 years, with new generations carrying on the legacy.