The Capital Region's comeback summer is officially here. No more masks, social distancing or limited capacity anything. So you sort of have the right to go a little crazy. From Lake George to the mighty Catskills, Upstate New Yorkers are ready to get back out there and enjoy everything the region has to offer. Let's get started.
NO BOAT? NO PROBLEM!
Looking for a wet and wild weekend, but don't own a boat? Ride the waves on the "Queen of American Lakes," gorgeous Lake George, where you can rent stand-up paddleboards (SUPs), kayaks and canoes from Lake George Kayak Company (lakegeorgekayak.com); and motorboats, pontoon boats and Jet Skis from Chic's Marina (chicsmarina.com). Or be the first in your squad to try the trendiest new way to have on-the-water fun, eFoiling, which allows you to coast on an electronic hydrofoil surfboard that can be picked up at Devil Ray Water Sports (devilraywatersports.com). If floating high above the lake is more your speed, why not let your legs dangle while harnessed to a parasailing parachute, courtesy of Parasailing Adventures (parasailingadventures.com)? The sky's literally the limit.
Not the sporty, adventurous type but still want to get the most out of lake life? Book a cruise with Tiki Tours (thetikitours.com), invite your besties, and go for a laid-back, cocktail-sipping ride on a floating barge with a tropical-style thatched roof and a bartender-captain. Afterwards, catch a show at Shepard Park (lakegeorge.com/music-and-fireworks), which is located right next to your tiki takeoff and hosts free evening concerts all summer long.
Also on the someone-else-is-captaining-my-boat front, it's smooth sailing with the Lake George Steamboat Company (lakegeorgesteamboat.com) and its 190-foot Lac du Saint Sacrement, the largest inland ship in the state. The company's fleet also includes the smaller Mohican and Minne Ha Ha paddle wheeler. Lake George Shoreline Cruises (lakegeorgeshoreline.com) will take you out on their Adirondack yacht or the stylish Horicon, a two-decker trimmed in mahogany and teak. If you prefer the Hudson River instead, instead, opt for the Captain JP Cruise Line (captainjp.com), whose four-deck ship is tricked out with dance floors and bars and docks in Troy; Dutch Apple Cruises (dutchapplecruises.com), 65-foot Albany Riverboat, which has a top deck that's perfect for eagle-watching and sails south from its dock in Downtown Albany; or Mohawk Maiden Cruises (mohawkmaidencruises.com), whose authentic sternwheel paddleboat tours the Champlain Canal and upper Hudson from its pier in Schuylerville.
For locals in search of some water and a beach, cool off with a swim (and a suntanning sesh) at Grafton Lakes State Park (parks.ny.gov/graftonlakes) on Route 2 in Rensselaer County. This year is the 50th anniversary of the park and its wide sandy beach on Long Pond, which Capital Region sun worshippers dubbed a "Bestie" for Best Picnic Spot earlier this year. It also features volleyball nets and scenic nearby hikes. The beach is open through Labor Day, and admission is $8 per car.
Can an inner tube bring you inner peace? Yes! Stress and tension do indeed tend to melt away when you sink your weary bones into a puffy orange doughnut and float down the Battenkill in Washington County. At Battenkill Valley Outdoors (battenkillvalleyoutdoors.com) in Cambridge, the staff helps you pick out your tube and shuttles you to a drop-off spot in the river. Across the New York border, you can rent tubes at Vermont River Runners (vermontriverrunners.com) or Big Big on the Battenkill Kayaking and Tubing (bigbigonthebattenkill.com), both in Arlington, VT.
BACK AND BETTER THAN EVER
Missed your annual lose-your-lunch date on amusement park rides last year? At Queensbury's Great Escape (sixflags.com/greatescape), take a hair-raising spin on the Adirondack Outlaw, the new thrill ride that zooms and twirls passengers, head over heels, 164 feet into the air at speeds of up to 50 miles an hour. After a COVID shutdown last summer, the ultra-popular Lake George area attraction is back on track with 100 rip-roarin' rides, shows and attractions.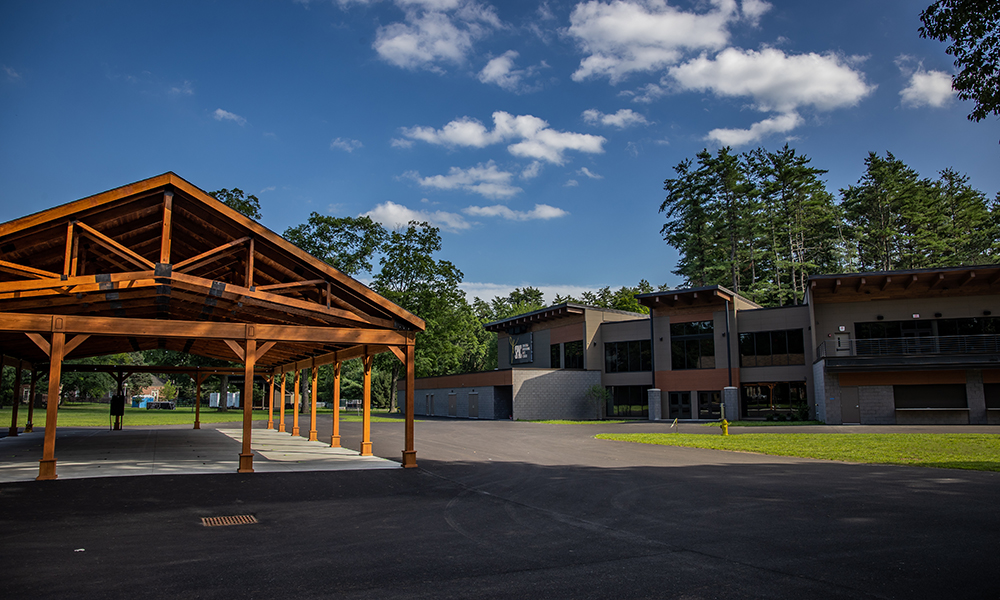 Thirty minutes southward in Saratoga Springs, James Taylor, Maroon 5 and the Outlaw Music Festival with Willie Nelson will be swinging through the Saratoga Performing Arts Center (SPAC)? Yep, SPAC (spac.org) is back with all its usual fanfare: the Philadelphia Orchestra, New York City Ballet and Live Nation concerts aplenty. This summer, the Saratoga venue will also finally debut The Pines, its now-one-year-old collection of new buildings including updated concessions and restrooms, a rooftop terrace and an open-air pavilion.
Is the roar of a prehistoric dinosaur more along the lines of music to your ears? Bring the kids to the still brand-new Lake George Expedition Park (lgepark.com), where 20 gigantic dinos swish their tails, turn their heads and growl as visitors walk along wooded trails. (Lake George Expedition Park opened in 2019 but had to skip its second summer because of the pandemic). Titanosaurus, one of the largest of the animatronic thunder lizards, is 38 feet long! In another section of the park, preschoolers will love the Magic Forest, with its old-fashioned fairytale-themed amusements and early '60s kiddie rides.      
In Albany, our beloved entertainment venues are up and running, too. At the Times Union Center (timesunioncenter-albany.com), cheer on the Albany Empire arena football team on July 17 and 31, or hang on until August 25, when singer Michael Bublé and his "♥" album tour heats up the Capital City. Plus, Tanya Tucker, Joan Osborne, Madeleine Peyroux and Melissa Etheridge are on the calendar at The Egg (theegg.org), and The Palace Theatre (palacealbany.org) has also reopened its doors (catch Michael Franti & Spearhead on August 21).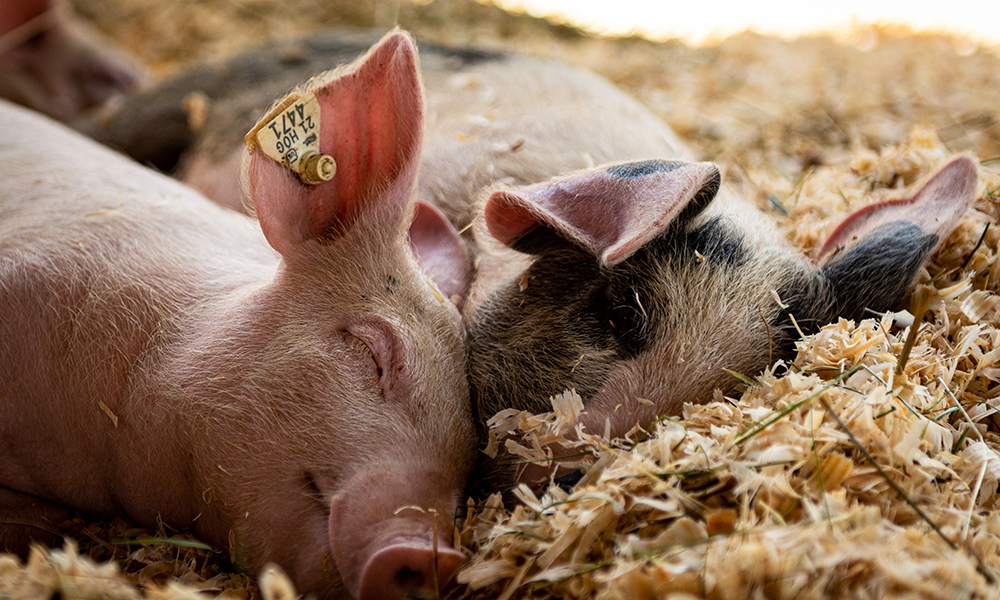 We're fairly certain you'll be pumped to hear that county fairs are returning to the Capital Region this summer! Kick off the fan-fair July 23–25 at the Saratoga County Fair (saratogacountyfair.org), which this year will return to its roots as an agricultural fair, featuring animal shows, as well as truck, tractor and lawn mower pulls. The Washington County Fair (washingtoncountyfair.com), another agricultural fair, comes to town August 23–29, with the Columbia County Fair (columbiafair.com)—complete with demo derbies, a firefighters' parade, monster tractor pull and rodeo—following right afterwards from September 1–6.
BUT WHAT IF IT RAINS?
Stock up on chic umbrellas—not even a downpour should keep you cooped up at home now that lockdown's over. For starters, grab a seat and pass the popcorn at Regal Cinemas (regmovies.com/theatres/regal-crossgates-imax) in Crossgates Mall. The theater jumps on the '90s nostalgia bandwagon on July 16 with the premiere of Space Jam: A New Legacy, rated PG. Starring NBA superstar LeBron James with Bugs Bunny, Tweety Bird and other kooky Looney Tunes characters, it's sure to give the 1996 Michael Jordan version a run for its cartoon money.
Not ready to eat popcorn in the dark with unmasked strangers? Go treasure hunting in the charming city of Hudson, one of the country's premier destinations for art, antiques and vintage home and clothing items. On or near Warren Street, browse the more than 40 eclectic and sophisticated shops, like Arenskjold Antiques (arenskjold.com), known for its high-end Danish modern furniture, or Five and Diamond Vintage (fiveanddiamond.blogspot.com), where you can pick up an oh-so-glam '80s party dress. Stores stay open until 9pm during the festive Hudson Gallery Crawl (hudsongallerycrawl.com) on the second Saturday of the month (July 10, August 14 and September 11).
You can also take your summer show underground by visiting Howe Caverns (howecaverns.com), the massive subterranean cave where it never rains, and it's always light-jacket season. At the famous Schoharie County natural attraction, tours begin in an elevator that descends 156 feet to the cave entrance and wind through a labyrinth of limestone and strange rock formations. There's even a short boat ride on the River Styx.
About an hour eastward and back on solid ground, you should definitely poke around Downtown Troy, where more than 50 retail establishments in the neighborhood of River Street promise hours of shopping amidst impressive 19th century architecture. Butterfly Plant Studio (butterflyplantstudio.com) sells hand-selected botanical specimens in stylish pots; Love of Fuzz (loveoffuzz.com) is the local guitar shop; and Hippies, Witches & Gypsies (hippieswitchesgypsies.com) is the place for incense, crystals, candles and magic wands. Market Block Books (bhny.com) has been River Street's independent bookstore for 17 years, and The Counties of Ireland (thecountiesofireland.com), a shop for all things Irish, is celebrating its 21st year.
Be sure to scare up some energy, weary traveler, for this final rainy day destination: Check out Goose Bumps! The Science of Fear at miSci (misci.org), an exhibit that runs through September 6. Developed by the California Science Center, it explores the universal emotion through interactive challenges and immersive experiences. While you're at the Schenectady museum, swing through two other exhibitions: Schenectady Inventors the Changed the World and Engineering the Perfect Shot, an interactive minigolf exhibit. Fore!